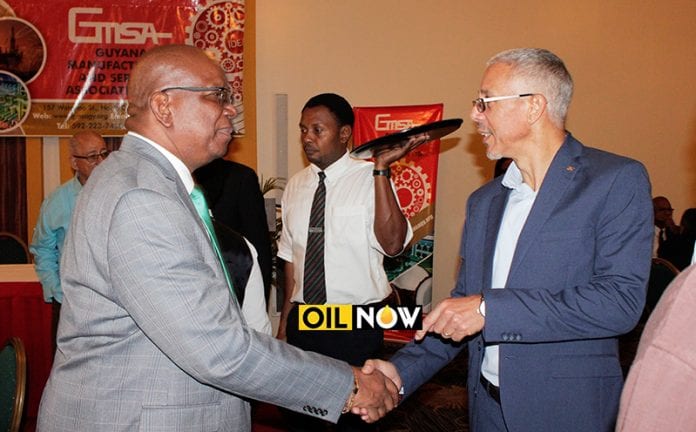 The Caribbean-Central American Action (CCAA) and the Inter-American Development Bank (IDB) will be hosting a business summit in Guyana in collaboration with a number of stakeholders, slated for September 25 and 26.
The event; The Transformational Economy: Perspectives and Opportunities for Guyana's Private Sector, will be held at the Marriott Hotel in Georgetown.
According to the organizers, the event will have two primary focal points. The first will look broadly at opportunities provided by accelerated economic growth fueled by petroleum production, and provide insight on some of the strategic considerations for the management of this growth. The objective here will be to give the private sector a view of some of the macroeconomic planning that is part of building a sustainable economy.
The second area of focus will be a deeper dig on the specific challenges and opportunities for the private sector, including the need to retain and train future economic leaders.
The organizers believe that if the Guyanese private sector is not ready to provide the goods and services that are demanded by the growing economy, external actors are likely to fill this need, effectively marginalizing local providers.
This sentiment has also been expressed by several members of the private sector in the South American country. The need for capacity building and training in new sectors of the economy is already engaging the attention of the business community.
The organizers have pointed out that it is not always clear, however, what the needs will be, and it is therefore difficult to prepare for the future. To that end, invitees to the summit will include experts from economies that have experienced a similar transformation. They will provide first-hand accounts of some of the lessons learnt, together with analysts who will identify some of the best practices borne out by case-studies from around the globe.
Guyana's Prime Minister, Moses Nagamootoo is expected to deliver the keynote address at the opening of the event.