2019 will be a 'very busy year' for ExxonMobil in the new South American oil and gas hotspot of Guyana, as exploration activities are ramped up and work intensifies in preparation for first oil by 2020.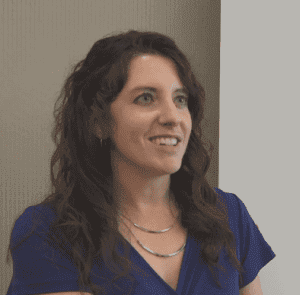 "We are currently drilling two different wells, which are the Tilapia 1 and Haimara 1. We started those at the beginning of January," said Deedra Moe, the company's Senior Director, Public and Government Affairs, during an interview at her Georgetown, Guyana office on Tuesday.
Results from the wells, which are being drilled by the Noble Tom Madden and Stena Carron, are expected soon. "Hopefully, we will have some news maybe next month on what those look like in terms of potential prospects," she said.
The company also plans to deploy a seismic vessel operated by Petroleum Geo-Services (PGS) to the Turbot area to acquire 4-D seismic data similar to a 4-D campaign conducted in the Liza area in 2017.
On the development side of the company's operations in preparation for the 120,000 bpd Liza Phase 1 project, Moe said a number of things will be done. "There will be the laying of pipelines. So, in terms of all the subsea equipment that needs to go on the ground of the sea floor. All the piping that needs to happen between the different vessels will also is done," she stated.
The Christmas tree, which is an assembly of valves, spools, and fittings used to regulate the flow of pipes in an oil well, will also be installed. "This will start in the second quarter of 2019 and it will be an exciting campaign,' Moe added.
TechnipFMC is tasked with the engineering, manufacture and delivery of the subsea equipment while Saipem will perform engineering, procurement, construction, and installation of the risers, flow lines, and associated structures and jumpers.
Liza Destiny – the Floating Production Storage and Offloading (FPSO) vessel being designed by SBM Offshore to produce petroleum for Liza Phase 1, will sail from Singapore and arrive offshore Guyana in the third quarter of 2019.
The Liza field is approximately 190 kilometers offshore in water depths of 1,500 to 1,900 meters. Four drill centers are being developed with a total of 17 wells, including eight production wells, six water injection wells and three gas injection wells. The field is part of the Stabroek Block, which measures 6.6 million acres, or 26,800 square kilometers.
ExxonMobil announced its 10th discovery offshore Guyana at the Pluma-1 well in December, increasing its estimated recoverable resource for the Stabroek Block to more than 5 billion oil-equivalent barrels.
ExxonMobil affiliate Esso Exploration and Production Guyana Limited is operator and holds a 45 percent interest in the block while Hess Guyana Exploration Ltd. holds a 30 percent interest and CNOOC Nexen Petroleum Guyana Limited holds 25 percent.