Twenty-five Canadian organisations are in Guyana, hoping to form lasting partnerships with local companies and stakeholders to support the growth in the South American country's emerging oil and gas industry.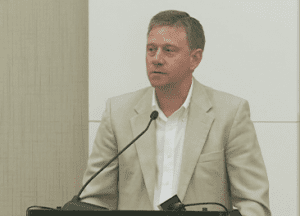 Treasurer of the Newfoundland and Labrador Oil and Gas Industries Association, Mike Critch, said, "…we know what that means in Guyana because it is only a couple of decades ago that we as well had the same opportunities and we are a little bit blind to the whole aspect of what had to be done in the industry and we had learnt over the past couple of decades so that we could faster benefit from and be the owners of that industry."
The group of Canadian entrepreneurs is participating in an oil and gas trade mission, which was organized by the Canadian High Commission in collaboration with the Newfoundland and Labrador Oil and Gas Industry Association (NOIA) and the Guyana Office for Investment (Go-invest).
Some Newfoundland companies have been servicing Floating Production Storage and Offloading (FPSO) vessels for over 15 years. Companies from this province have also been servicing rigs and drill ships for 40 years.
Executive Director, Newfoundland and Labrador Environmental Industries Association, Kieran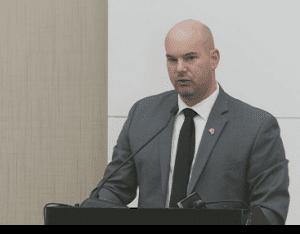 Hanley, noted that one of its strategies as well as priorities to drive growth in the sector is to help its firm build relationships internationally.
He said, "This mission is our fifth delegation in and near the region in just over three years. We are very happy to be in Guyana and also thankful for the support we have received from the Canadian High Commission, Government of Guyana and Go-invest and all those businesses and organizations here in Guyana, who have taken the time out of their busy schedules to meet with our firms. It is very much appreciated."
He also added, "We hope that the meetings taking place over the next few days help plant the seeds for what can become a very long and fruitful relationship for all."
Chargé d'affaires of the Canadian High Commission, Jan Sheltinga, said partnerships like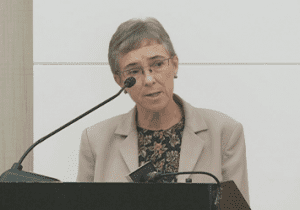 these are important for the continuous strengthening of ongoing Guyana/Canada relations.
"Our bilateral/commercial trade relationship has been growing over the past few years. Merchandise trade between our countries has reached over 700 million dollars, positioning Guyana as Canada's largest trading partner in CARICOM, and the third largest in the Caribbean," she said.
Guyana's Minister of Business, Dominic Gaskin, said the country is on a quick learning curve in the oil and gas sector.
"We understand the transformational nature of this project and how we can provide long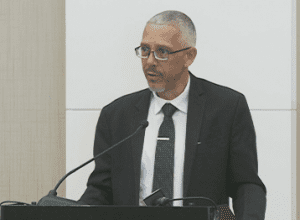 term benefits to our people and our economy if it is properly regulated and monitored and managed. We also understand that there is potential for further investments in additional explorations but I don't want you to think that oil is the only thing happening in Guyana," he stated.
Mr. Gaskin said Guyana does not want to become solely dependent on oil, as there are other priority sectors that the Government wants to place on a transformation trajectory, before the commercial production of oil begins.
Meanwhile, it is expected that the development of potential partnerships between Guyana and Canada could serve to build strong business relationships, transfer technology, and skills development to support the growth of Guyana's offshore oil and gas industry.