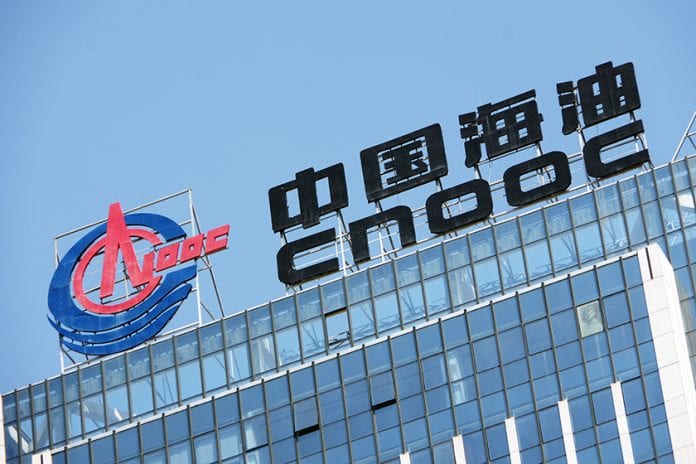 CNOOC Limited one of the three partners in Guyana's offshore Stabroek Block, announced on September 18, 2018 that the Penglai 19-3 oilfield project has commenced production.
The project, known formally as the Penglai 19-3 oilfield 1/3/8/9 comprehensive adjustment project is located in south central Bohai Sea, 216 kilometers northwest from Tanggu and 80 kilometers southeast from Penglai city in China.
According to a company statement, the average water depth of the oilfield is 27 to 33 meters. It said the project is fully utilizing the existing facilities in Penglai 19-3 oilfield. "Major production facilities include two wellhead platforms and a central processing platform. There are two wells currently producing. The project is expected to reach its peak production of approximately 58,700 barrels of crude oil per day in 2020," said CNOOC Limited.
According to the statement, the Company holds 51 percent interest in Penglai 19-3 oilfield and acts as the operator. ConocoPhillips holds the remaining 49 percent interest.
Mr. Yuan Guangyu, CEO of CNOOC Limited, is quoted in the release as saying: "Successful production commencement of Penglai 19-3 oilfield 1/3/8/9 comprehensive adjustment project will strongly support Bohai to stabilize its production at 30 million tons for another 10 years.  We will put quality first and give priority to performance, so as to promote the Company's high-quality development while ensuring the HSE standard."
CNOOC Limited is the owner of Nexen which is a 25% joint venture partner in the Stabroek Block, along with ExxonMobil and HESS.