Public consultations on the draft Environmental Impact Assessment (EIA) report for the Liza Phase 2 development got underway in Georgetown on Monday. A series of these meetings will take place over the next two weeks at various locations across the South American country.
Prior to the start of consultations, the report was published on the EPA's website and sent to Regional Democratic Councils across the Ten Administrative Regions of Guyana.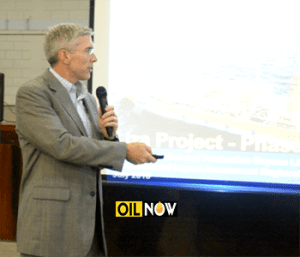 An overview of the Liza Phase 2 Development project was provided by ExxonMobil Guyana Country Manager, Rod Henson, at Monday's consultations.
The company is seeking environmental authorization for the giant Liza Phase 2 development project that is targeting double the production of Liza Phase 1. The project will consist of the drilling of up to 33 development wells (including production, water injection, and gas re-injection wells), installation and operation of SURF equipment, and the installation and operation of an FPSO in the eastern half of the Stabroek Block. Production targets range between 190,000 to 220,000 barrels of oil per day.  During the early stage of production operations, the FPSO is anticipated to produce an average of approximately 5,700,000 to 6,600,000 barrels of crude oil per month.
ExxonMobil affiliate Esso Exploration and Production Guyana Limited is operator and holds 45 percent interest in the block. Hess Guyana Exploration Ltd. holds 30 percent interest and CNOOC Nexen Petroleum Guyana Limited holds 25 percent interest.