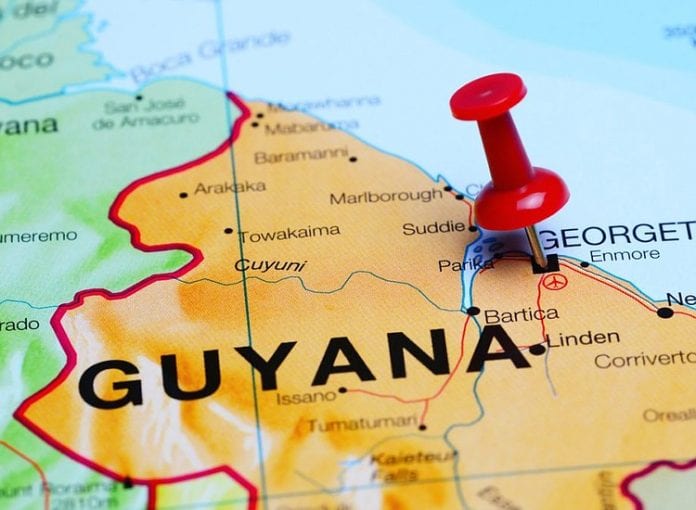 The Integrity Commission in Guyana which is tasked with combating corruption in public office, is looking to add officials from the Department of Energy to its list of persons required to declare their assets.
Assets, according to the Integrity Commission, mean all property including any right or interest in property and money held by the person in Guyana or elsewhere.
"Once that Department gets functioning fully, we'll be aware of all of the public officials who are involved in it. As a matter of fact, the Ministry (of the Presidency) itself will submit to us names of people…and we'll be able to ask them to make their declarations to the Commission," Chairman of the Commission, Kumar Doraisami told the media at a recent press conference in Georgetown.
However, the Commission is in no rush to put the system in place since he notes that "right now it is not settled as to who is who in that Department or in that sector."
The energy officials, after recommendations are made and accepted, will form part of the hundreds of public officials who are required to declare their assets to the commission on or before June each year.
To include the names of the added public officials, a recommendation has to be made to the Prime Minister who is responsible for the Commission.
The Commission is also looking to widen its list to include Deputy Commissioners of Police, Divisional and Assistant Commissioners, Divisional Crime and Traffic Chiefs, members of the the Special Organised Crime Unit (SOCU), the State Assets Recovery Agency (SARA) and the Financial Intelligence Unit (FIU).
From the Guyana Police Force (GPF), only the Commissioner is currently required to declare his assets.
Also to be included are officials from the Lands, Deeds and Commercial registries.
"We're not concerned with the private person, people holding public office must be accountable to the people who pay them their money," the Chairman warned.
Since its establishment a year ago, the Commission has issued 1,306 declaration forms to public officials. After publishing five lists of defaulters, Doraisami disclosed that only 590 were returned while 716 are outstanding.
There remains two lists; the Ministry of Finance and the Judiciary to be published.
Subsequently, the Commission will be hiring approximately five investigators in the first quarter of 2019 to improve its work and pursue defaulters.