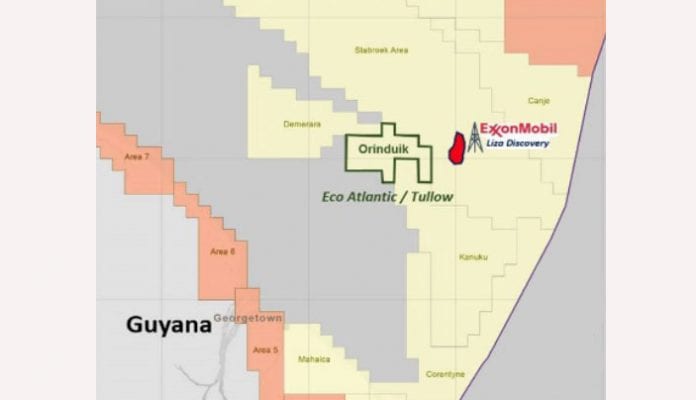 Eco (Atlantic) Oil & Gas Ltd. says it is wrapping up a 2,550 km2 3D seismic survey on the 1,800km2 Orinduik Block offshore Guyana, together with its Operating Partner, Tullow Oil plc.
The oil junior had announced the commencement of the survey on June 8 which it said would be completed by Schlumberger Guyana Inc. (Western Geco).
Eco, in its first quarter financial report for 2017 released on August 25, said the 3D seismic survey is set to be completed "almost two years ahead of schedule."
OilNOW understands that the company could update Guyana authorities on the survey results as early as this week.
Eco Atlantic (Guyana) Inc, a subsidiary of Eco Atlantic, holds a 40% Working Interest in Orinduik, and Tullow, the Operator, holds the remaining 60%. The Orinduik Block is located up dip and just a few kilometers from Exxon's recent Liza, Snoek, and Payara discoveries on the Stabroek block, estimated to contain oil reserves of between 2.25 and 2.75 billion barrels of recoverable oil.
Eco Atlantic is a TSX-V and AIM listed Oil & Gas exploration and production Company with interests in Guyana and Namibia where significant oil discoveries have been made.