The plan for establishing a National Oil Company in Guyana is advancing rapidly and according to the country's Minister of Natural Resources, this will be a priority in 2018.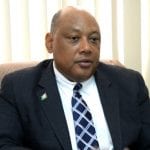 Commenting on the state of planning for this significant step in Guyana's move towards becoming a petroleum producer, natural resources minister, Raphael Trotman, said, "I would say that we are advanced and we have the policies worked out. We've been working with Chatam House in particular which has done great work in this niche area."
Chatham House, the Royal Institute of International Affairs, is an independent policy institute based in London.
Mr. Trotman said Guyana is also looking to participate in a seminar in neighbouring Suriname scheduled to be held in September that will be examining the subject of National Oil Companies.
"We are making this a priority in 2018. Everything is being done in stages. This year Petroleum Commission, reform of the laws…2018; we will be focusing on the National Oil Company," he said.
Mr. Trotman made these remarks during an interview with OilNOW on Friday at his Brickdam, Georgetown office.
According to the World Bank, National Oil Companies account for more than 75% of global oil production and as of 2010 controlled 90% of proven oil reserves in the word.
Due to their increasing dominance over global reserves, the importance of National Oil Companies relative to International Oil Companies (IOCs), such as ExxonMobil, BP, or Royal Dutch Shell, has risen dramatically in recent decades.