By Dr. Lee Hunt – OilNOW
On April 20, 2010, a critical failure of hydrocarbon containment occurred on the BP Macondo well 65 kilometers offshore the coast of Louisiana in the US Gulf of Mexico.  The event unfolded entirely within the US jurisdictional boundary.  That fact alone enabled a singular incident commander (US Coast Guard) to marshal and deploy resources required for emergency response, capture, containment, mitigation and, eventually, capping.
Multiple aircraft and vessels were active in simultaneous operations. Air traffic control and coordination of response aircraft and re-direction of commercial aviation routing was necessary. Vessel transit management of international and national shipping lanes was redirected while the importation of equipment, personnel and supplies from international sources was directed to the site.
Since that event, numerous improvements in spill response technologies, knowledge and particularly capping/containment equipment design have occurred along with improved international capacity for deployment of response and containment resources.
What, however, would be the challenges facing incident command and control authority if the spill was transiting national boundaries?  A cross-border spill would require multiple governments to cooperate and coordinate a host of operational issues: management of air traffic originating in multiple national air spaces and transiting other nationally controlled air spaces; management of vessel routing; deployment of oil skimming and in-situ burning resources; movement of personnel engaged in shoreline protection and mitigation activities; and importation of materials and equipment from international sources implicating customs and immigration regimes.
If a spill occurred in the Guyana Suriname Basin (GSB), oil could migrate from the drilling site and flow across maritime boundaries of the GSB.
In the GSB, bilateral cooperation and coordination of emergency cross-border spill response is in its nascent stage.  The Guyana Department of Civil Defence is developing response capacity in Guyana according to its National Oil Spill Response Plan (NOSRP) and is considering region- wide cooperative proposals for deploying coordinated capacity.  The governments of Guyana and Suriname have committed to a Strategic Dialogue and Cooperation Platform (SDCP) to construct a stronger foundation for relationships between the two countries, including potential common disaster management.
This inures to the benefit of not only the people, environment, and economies of both countries, but to those of Caribbean neighbors with potential impacts from spill trajectories.
The scope and challenges of building regional capacity and cross-boundary solutions have been recently analyzed and discussed in two conferences organized by the policy consulting firm of Hunt Petty LP, with the endorsements respectively of the Department of Energy in Guyana and Ministry of Natural Resources in Suriname.  The 2019 Guyana conference (Enhancing Offshore E&P Regional Capacity: Operational and Environmental Safeguards) emphasized the Government's and international bodies' attention to the offshore sector, both in developing this vital source of energy and in working as partners in its safe and environmentally sound production.  The conference also showcased the best practices of industry in bringing this vital resource to market, for the benefit of Guyana and its neighbors.
The recent conference conducted virtually in Suriname in April 2021 (Cross-Border Coordination in Spill Prevention and Response in the Guyana Suriname Basin) saw the Minister of Natural Resources, David Abiamofo, state that there are two key expectations of the Suriname Government towards companies that operate there.  The first expectation involves having a robust subsea well response and surface oil spill response plan in place.  The second is the significance of collaborating with Guyana to ensure there is an effective response process in place that both States can easily harmonize and integrate response command systems should the need arise.
Now is the time for Government and Industry representatives to jointly establish a GSB Technical Operating Protocol to proactively address the requirements for rapid and effective response to a cross-border offshore oil spill in the GSB.
About the Author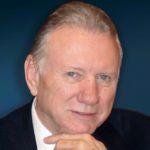 Dr. Lee Hunt is a General Partner at Hunt Petty LP, Washington DC. He is a past President of the International Association of Drilling Contractors (IADC). Dr. Hunt directed the first US oil field upstream industry mission to Cuba in 2010. Since then, he has supported multilateral workshops involving the US, Cuba, Mexico, the Bahamas and Jamaica that have resulted in a Multilateral Technical Operations Procedures plan (MTOP) for government-to-government communications in an oil spill event.
Note: This article follows the May 1, 2021, OilNOW story on the Hunt Petty LP conference on Cross-Border Coordination in Spill Prevention and Response in the GSB.