Head of the Environmental Protection Agency (EPA), Kemraj Parsram has taken a proactive approach for the future monitoring of discharges from oil operations offshore. On Thursday, the Chief Environmental Regulator and members of his Petroleum and IT Departments met and formally partnered with representatives of the Guyana Marine Conservation Society and the National Fisherfolk Organisation on marine surveillance and reporting.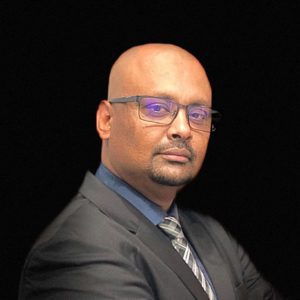 Parsram told OilNOW that he believes this is a crucial step in building awareness about the intentions and capabilities of the agency as well as the promotion of inclusivity in the governance of Guyana's trillion-dollar oil industry. The no-nonsense regulator said, "The only way we can make progress is through partnerships at all levels…it is not a one-man show; networking is central to governance enhancement and ensuring resilience. Thus far, the fishers were sensitized on using phones for geo-referencing and substance encountered at sea and sending it for investigation."
He added, "As the partnership progresses, we will go into water quality monitoring."
Parsram was keen to note that the partnership follows recent reports on social media that there was an unidentified substance on the surface of Guyana's offshore waters which was believed to be crude. Following this, Parsram initiated investigations to ascertain what the material really was. He told OilNOW on Friday that efforts by himself and the Civil Defence Commission failed in locating the substance since no coordinates were initially provided and the fishermen who reported the matter did not have any samples of their own to provide.
The EPA head said Skytruth, (a nonprofit environmental watchdog that uses satellite imagery and remote sensing data to identify and monitor threats to the planet's natural resources) also provided assistance by examining the satellite imagery for the areas near a current drilling activity and general areas that were 45 nautical miles offshore Guyana. But even this reputable watchdog was unable to turn up any image of an oil spill event for the period November 30 to December 4, 2021.
Be that as it may, Parsram said the latest alliance with local fisherfolk is just one of the many ways the agency would be boosting capabilities to detect and conduct accurate reporting of any future event, including location. He also noted that the agency will continue its periodic visits and audits as it awaits the implementation of its remote monitoring systems. The EPA Head said this will come on stream by the first quarter of 2022 latest.