Guyana's Environmental Protection Agency (EPA) will soon launch a new technology system that will allow it to monitor the offshore exploration and production activities in real time.
OilNOW understands the system is being tested and is likely to be officially launched in the coming days.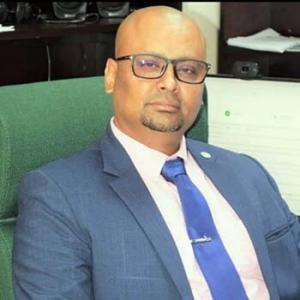 Executive Director of the agency, Kemraj Parsram, told OilNOW in a previous interview the objective is to have a system in place that would allow for remote monitoring that in turn would negate the need to have a large team offshore 24/7.
"So, we are not just depending on what an operator is sending to us, but we can have that data in real time," he pointed out.
He said the EPA is already in talks with Stabroek Block operator ExxonMobil, who is planning to bring a fibre optic cable onshore to assist with connectivity.
Additionally, the EPA, through a project that is being managed by the United Nations Development Programme (UNDP), has been benefiting from support to build its infrastructure and networking capabilities to bring the Monitoring Recording Verification System project on stream.
The introduction of the new technology will significantly boost the EPA's capabilities to monitor offshore oil and gas operations and comes at a time when Guyana's second oil production vessel will soon begin production.
Additionally, exploration activities in multiple blocks offshore will ramp up this year as the search for more hydrocarbons in the South American country intensifies.