Guyana's oil production will almost triple this year as the state-of-the-art Liza Unity floating production storage and offloading (FPSO) vessel comes on stream, adding to the output from its sister unit, the Liza Destiny.
ExxonMobil is also looking to make a Final Investment Decision (FID) on the landmark gas-to-energy project in the first half of the year which is set to significantly reduce the cost of electricity in the South American country and open up multiple new industries.
"Each year gets busier in Guyana, and I think 2022 will be yet another year of growth," said Alistair Routledge, President of ExxonMobil Guyana. "For sure, one of the early things we're looking forward to is the start-up of [Liza] Unity for the Phase Two of Liza Development."
Safe operations, multiple discoveries and big local spend mark outstanding year in Guyana for Exxon
The floating production facility which has been awarded the SUSTAIN-1 notation by leading Classification Society American Bureau of Shipping (ABS), arrived in the country in October. The SBM Offshore built and operated vessel has been going through the hookup and pre-commissioning phase since that time.
"We expect that in the first quarter we'll be able to start up Unity," Routledge said. "Unity will almost triple the production capacity in Guyana, so really looking forward to the startup of Unity. That's the biggest highlight in the near future."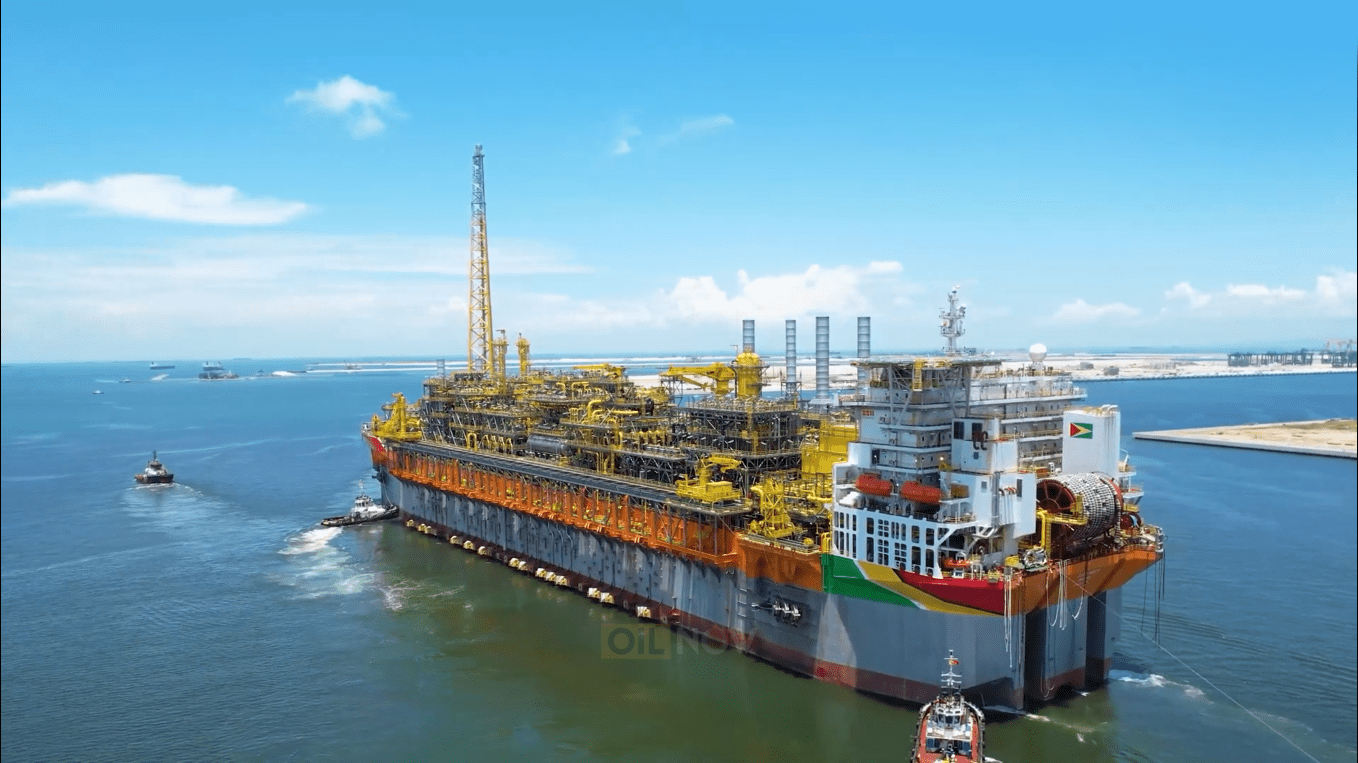 Exxon has also been working with the government on plans for running a 27 km long, 12-inch gas pipeline from the offshore production installations to onshore facilities.
"Of source, we have much work to do around the gas-to-energy project, which we hope we'll be able to bring to Final Investment Decision in the first half of 2022," Routledge said.
Guyana inviting proposals for combined construction of gas-to-energy facilities
The gas-to-energy project will utilise associated natural gas from ExxonMobil's Liza field with the pipeline passing through Crane and other communities before landing at Wales on the West Bank of Demerara where a power generation facility will be constructed.