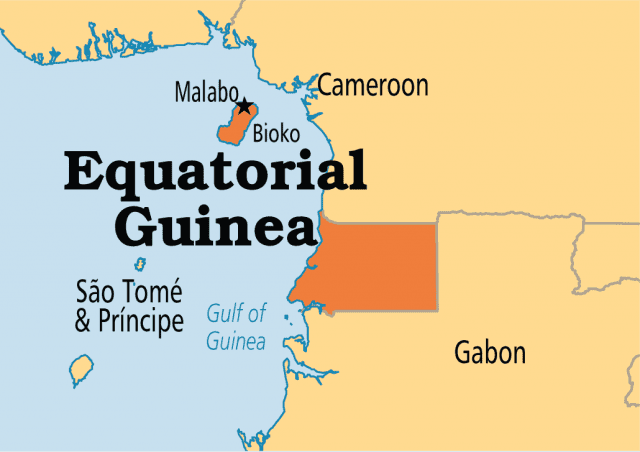 Major oil companies in Equatorial Guinea could be asked by the end of September to cancel their contracts with service providers such as TechnipFMC, Schlumberger and Subsea 7 SA because they aren't complying with local-content rules over training and jobs, Bloomberg quotes a government official in the African nation as saying.
Bloomberg said in a September 7 report that the official, who asked not to be named, said such a move would be similar to action taken against CHC Helicopter Corp. earlier this year.
"With regards to local content requirements in Equatorial Guinea, Schlumberger is working with the Ministry of Mines and Hydrocarbons and we have submitted our plans to ensure full compliance in due time," Schlumberger said in an emailed statement, Bloomberg reported.
Subsea 7 "is aware of the increased focus on local content" in Equatorial Guinea and continues "to work closely with authorities to ensure we meet all applicable local regulations," it said in an emailed statement. TechnipFMC didn't immediately respond to a request for comment, Bloomberg stated.
Under the West African country's National Content Regulation of 2014, "all agreements must have local content clauses and provisions for capacity building, with preference given to local companies in the award of service contracts," according to the ministry of mines and hydrocarbons.
Equatorial Guinea pumped 199,000 barrels a day of oil on average last year, according to data from BP Plc. That's down from a peak of 380,000 in 2005. The country, which joined OPEC in 2017, is keen to boost drilling and plans to offer about 12 blocks, including in deepwater areas, in a licensing round in January.
Meanwhile in the South American country of Guyana, the issue of local content development is engaging the attention of government, the private sector and other stakeholders. The Georgetown Chamber of Commerce and Industry (GCCI) has been calling for strong local content rules that would serve to protect Guyanese businesses and ensure that they benefit from opportunities in the country's emerging oil and gas sector.
A decision by the Guyanese government to sign a Memorandum of Understanding on energy cooperation with neighbouring Trinidad and Tobago triggered a firestorm of protest from the GCCI last week, with the entity calling for careful consideration to be given before such a document is inked. Cognizant of Trinidad and Tobago's 100 plus years of experience in the industry compared to Guyana being a total newcomer, the Chamber is concerned that seasoned Trinidadian companies would come in and capture opportunities ahead of their less-experienced Guyanese counterparts. This perception has been further exacerbated due to the fact the country, set to begin oil production in less than two years, is yet to put in place legislation or a policy to guide local content development.
Guyana's Foreign Minister, Carl Greenidge has since stated that the MoU will not provide Trinidadian companies with any advantages, pointing out that similar statements of intent has been signed before with no adverse effects.