In addition to the routine nature and types of risks involved in petroleum exploration and production, US super-major ExxonMobil was also faced with the prospect of aggression from Venezuela while it was searching offshore Guyana for oil.
Writing in his weekly OilNOW column, Are We Ready for Prime Time?, Guyana's former Minister of Natural Resources, Robert Persaud, said ExxonMobil must be commended for having moved forward with its campaign under the circumstances.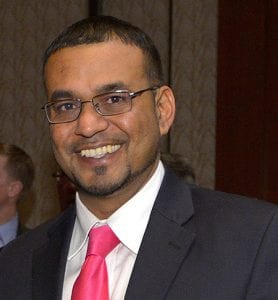 Persaud cited the dramatic drop in oil price from above US$109 in 2012, to less than US$50 per barrel in 2015, by the time the Liza world class discovery was made. Prior to this, CGX Energy had overshot its budget for the Eagle-1 drill campaign by approximately US$22M and failed to hit commercial quantities of crude. Then the Jaguar-1 campaign got underway with the consortium of Repsol, YPF Guyana, CGX and Tullow Oil.
"This was to be the deepest well drilled in the Guyana-Suriname Basin at a projected depth of 6,500 meters over 180 days. Drilling started in February 2012 and by early July 2012, having reached 4,876 meters, operations had to be abandoned. The well was plugged without reaching the primary objective," Persaud reminded.
The estimated cost of this other unsuccessful venture was close to US$180M, he said, adding that both CGX and Repsol, after their 2012 campaign, went through a period of organizational, ownership and financial turmoil.
"Then, in 2013, things got riskier for oil exploration companies operating in our offshore as Venezuela's thirst for our hydrocarbon grew. In October 2013, the Venezuelan navy seized, in Guyana's territorial waters, the Teknik Perdana, an oil exploration ship contracted by the US company Anadarko," the former natural resources minister pointed out.
The Teknik Perdana was seized by the Venezuelan navy and taken to Margarita Island. The ship's 36 crew members, including five US citizens, were held onboard while an investigation was launched. The ship and its crew were released days later.
"I vividly recall receiving that unsettling phone call on October 11, 2013, while in-transit at Amsterdam Airport, advising me of the illegal, provocative action by Venezuela. Not only was this oil exploration company's investment now jeopardized, but future oil exploration activities hit a major obstacle thereby escalating risks and costs for the companies and their investors," he indicated.
"The courage and determination of Esso Exploration and Production Guyana Limited (EEPGL), the local affiliate of ExxonMobil, must be commended in going forward with its planned exploration campaign. Faced not only with the existing risks but the declining global oil price, the company pressed on…" Persaud said.
ExxonMobil would go on to make the largest offshore discovery for 2015 with the 800 million to 1.4 billion barrels of oil detected at Liza 1, triggering the decision to commence production in 2020. The company has since made a total of five discoveries in the block, pushing the estimated recoverable reserves in Guyana to around 3 billion barrels.