Exxon Mobil Corporation could sanction its third development project offshore the South American country of Guyana as early as 2023. The company's Vice President of Investor Relations and Secretary, Jeffrey Woodbury told participants during its fourth quarter earnings call on Friday that the Payara development, which will closely follow Liza Phase 2, could push total oil production in the country to 450,000 barrels per day by 2023/2024.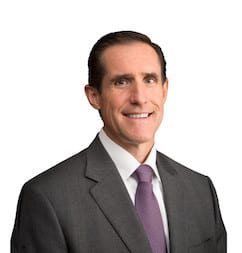 "Payara is now planned as the third development offshore Guyana closely following Liza Phase 2. Payara has the potential to raise Guyana's production to about 450,000 barrels of oil per day in total," Mr. Woodbury said.
In July 2017 ExxonMobil announced it had discovered additional oil in the Payara reservoir increasing the total Payara discovery to approximately 500 million oil-equivalent barrels.
The company is set to begin oil production in Guyana by March of 2020 with the Liza Phase 1 development. It has already begun taking steps to secure environmental authorization for Lisa Phase 2 which is expected to come on stream in 2022.
The Liza discovery of 2015 was the largest in the world that year and placed the previously little-known country of Guyana in the spotlight as a potential significant oil producer in the region. Subsequent discoveries made by ExxonMobil have pushed the country's total estimated reserves to 3.2 billion recoverable oil-equivalent barrels, further elevating Guyana as the next hotspot in the industry.
To date, ExxonMobil has made 6 discoveries in the 6.6 million acres Stabroek Block. The last discovery was made at the Ranger-1 reservoir, located some 60 miles from the Liza field in a carbonate play.
Stabroek Block: Exploration Highlights
ExxonMobil Affiliate Esso Exploration and Production Guyana Limited is operator and holds 45 percent interest in the Stabroek Block. Hess Guyana Exploration Ltd. holds 30 percent interest and CNOOC Nexen Petroleum Guyana Limited holds 25 percent interest.