ExxonMobil will soon conclude 4D seismic surveying operations at the 6.6 million acres Stabroek Block offshore Guyana. The seismic equipment recovery will incorporate the use of the MV Thor Alpha, MV Thor Freyja and SV Ramform Tethys.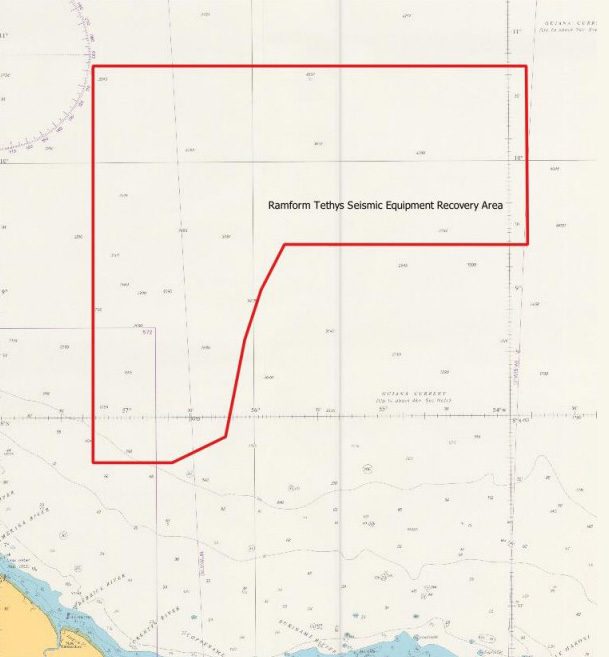 The Maritime Administration Department said the Streamer recovery area is situated approximately 73.4 nautical miles (136.0 kilometers) from the coast of Guyana and covers an area of 24,136 square nautical miles (82787 square kilometers).
"The numbers are incredible" – Exxon says of Guyana mega discoveries
The U.S. oil major has discovered over 10 billion barrels of oil equivalent since 2015 at the Stabroek Block and continues to pursue an aggressive exploration campaign that could see this increasing significantly. In fact, company officials have said resources in the Guyana basin could be double that which has already been found.
The word-class discoveries at Stabroek have placed Guyana at number 17 on a list of 20 countries for the highest oil reserves in the world.