The Build Operate transfer (BOT) model is being applied by ExxonMobil in Guyana on its high-profile Liza Phase 2 FPSO project. Given government approval, SBM Offshore will conduct fabrication, installation, lease and operation of the Liza 2 FPSO for up to two years, after which ExxonMobil will assume ownership, Rystad Energy said in an October 19 report.
In the period from 2019 towards 2021, Rystad Energy said it expects 25 projects to be committed either under a BOT model or under a Lease-and-Operate Model. For the BOT model, Petrobras is preparing to place five awards under this model, targeting the ageing Marlim fields and the Mero, Buzios and Parque das Baleias developments.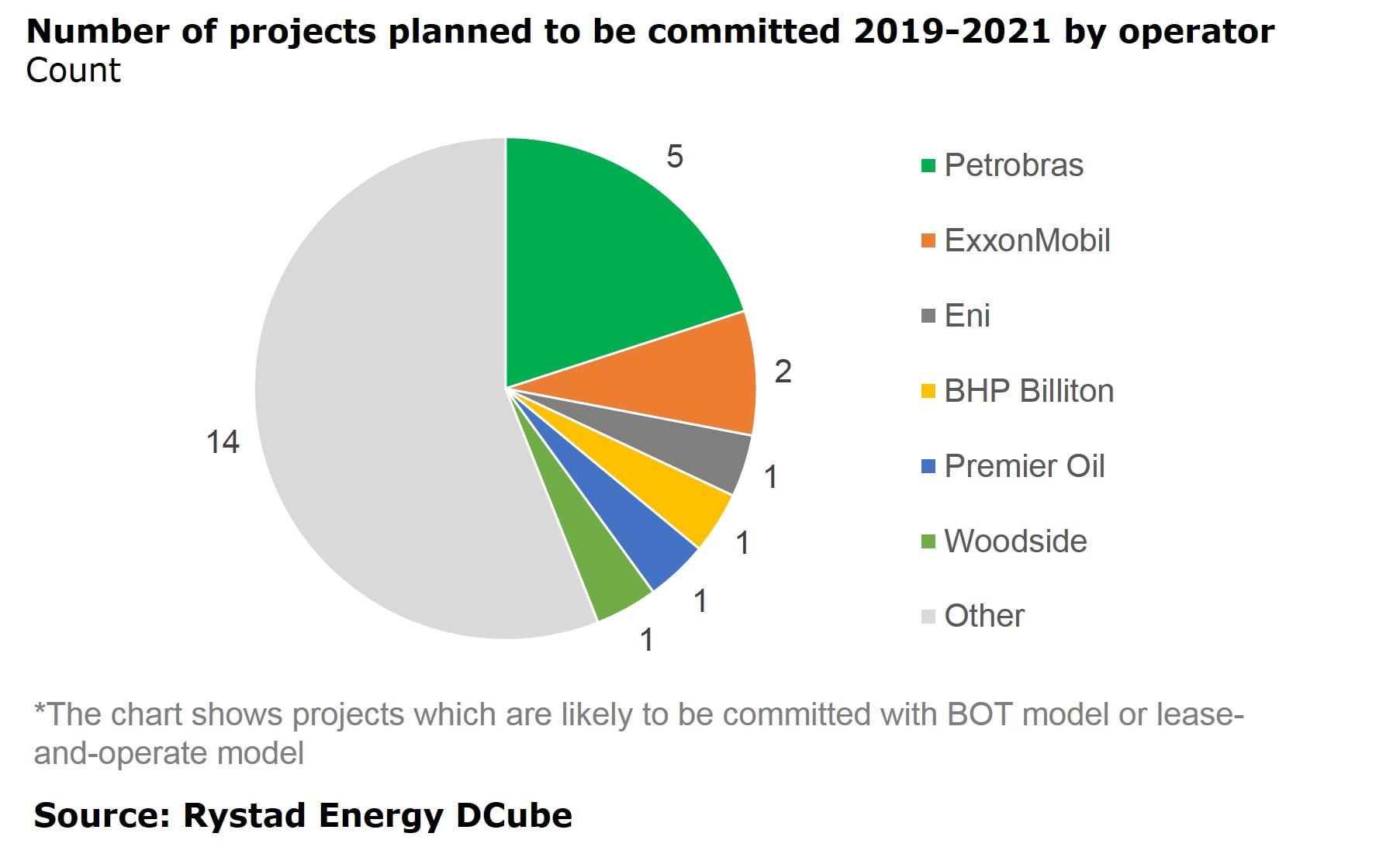 Historically, Petrobras's go-to supplier for FPSOs with processing capacity over 100,000 barrels per day has been either SBM Offshore or MODEC. Hence, for the upcoming FPSO projects in Brazil, SBM Offshore and MODEC are likely to compete for the bigger projects while suppliers such as BW Offshore and Teekay are likely candidates for the smaller projects.
Rystad said for the Payara field, news is yet to break if ExxonMobil will continue to develop its relationship with SBM Offshore with its third FPSO in Guyana.
The US oil major is eyeing as much as five FPSOs by the mid-2020s in its Stabroek Block offshore Guyana that could push total oil production to more than 750,000 barrels of oil per day.