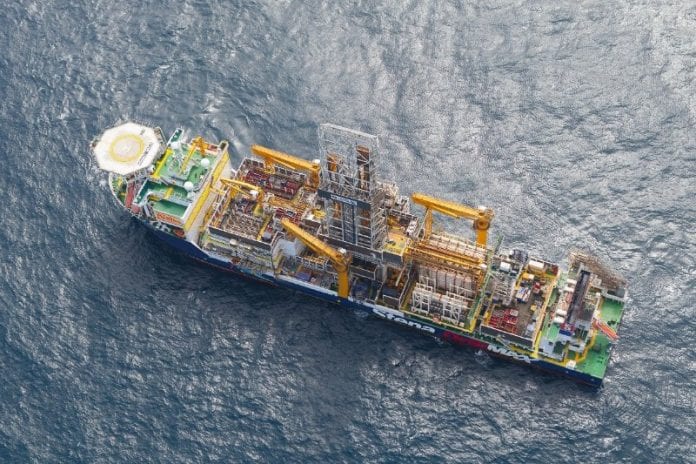 Pending the granting of approval from the Environmental Protection Agency (EPA) in Guyana, US oil major ExxonMobil could make its Final Investment Decision on the giant Liza Phase 2 Development project within months.
The company is awaiting Environmental Authorization from the EPA to proceed with the estimated 190,000 to 220,000 barrels of oil per day Liza Phase 2 Development offshore the South American country. Liza Phase 1 at peak will generate an estimated 120,000 barrels of oil per day and is set to bring first oil in less than 2 years.
Deedra Moe, ExxonMobil Guyana Senior Director, Public and Government Affairs, said in an interview on Tuesday that the second phase of oil production will bring with it increasing benefits for the country by way of more revenue and local content opportunities.
"The benefit that that this brings besides growth and opportunities for Guyanese and local content opportunities…it also brings a lot more revenues to the table for the Government. This type of deep water drilling is significant investments we have to make. Going forward I think that those types of large-scale investment shows the type of confidence that we have and the stability of the countries in which we operate," Moe said.
Liza Phase 2 involves a second Floating, Production, Storage and Offloading (FPSO) vessel and related subsea equipment, umbilical, risers and flowlines. The proposed development concept is similar to that of Liza phase 1.
Dutch floater specialist SBM Offshore was awarded the Front End Engineering and Design (FEED) study for FPSO Liza 2 which the company says will be the largest capacity FPSO it has ever delivered.
Saipem has also been awarded contracts for the second phase of the ExxonMobil led Liza development to the tune of 700 million USD.
Development of the Stabroek Block is being pursued by a joint venture which includes ExxonMobil affiliate Esso Exploration and Production Guyana Limited as operator and 45 percent interest holder, in conjunction with Hess Guyana Exploration Limited (30 percent interest) and CNOOC Nexen Petroleum Guyana Limited (25 percent interest).
The Liza field is located approximately 200 km off the shores of Guyana in the Stabroek Block at a water depth up to 1,850 metres. The second phase of the development has a larger number of wells and related subsea equipment than its predecessor.