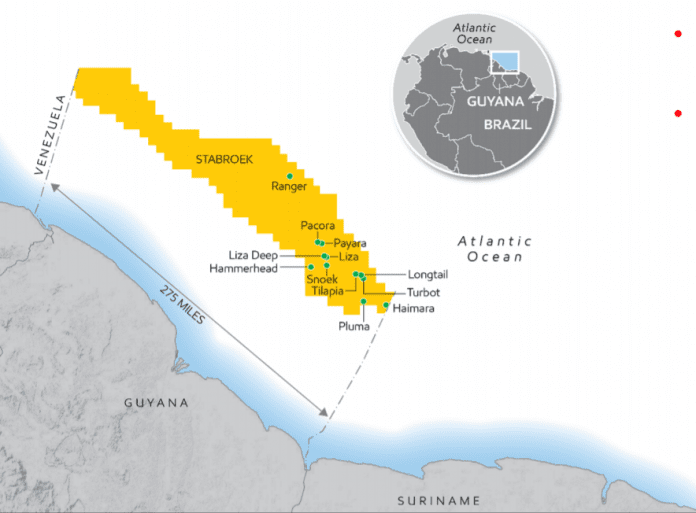 In wake of the two recent discoveries announced in February 2019 by US oil major ExxonMobil, bringing the total finds offshore Guyana to 12, the company has since increased its gross recoverable resource estimate to greater than 5.5 billion barrels of oil equivalent for the Stabroek Block.
In its 2019 Investor Day Report released on March 6, the company said the value of its portfolio continues to grow, driven by five outstanding developments, namely; unconventional liquids, Permian Deepwater, Guyana and Brazil, and LNG: PNG and Mozambique.
ExxonMobil said it has a robust inventory of additional prospects in the 6.6 million acres Stabroek Block with significant upside potential and plans for approximately 10 exploration wells in the 2019-2020 period.
Darren W. Woods, Chairman and Chief Executive Officer of ExxonMobil stated, "We are exceeding the pace of our expected progress on the aggressive growth strategy we laid out last year, given the success we experienced last year and the progress we're making on our plans, we have even greater confidence in our ability to grow value for our shareholders."
Compared to last year, ExxonMobil now has an estimated $24 billion increase in cash flow for the period 2019 to 2025, increasing anticipated asset sales to $15 billion.
The company said that in the upstream, growth will benefit from ExxonMobil's exploration success and progress in development plans. "In 2018, the company added 1.3 billion oil-equivalent barrels to its resource base, which included additions from new discoveries and strategic acquisitions, mainly in Guyana and Brazil," the company said.
ExxonMobil is set to begin oil production in Guyana with the Liza Phase 1 Development by 2020 and is expected to make its Final Investment Decision in Q1 2019, for Phase 2 of the project.