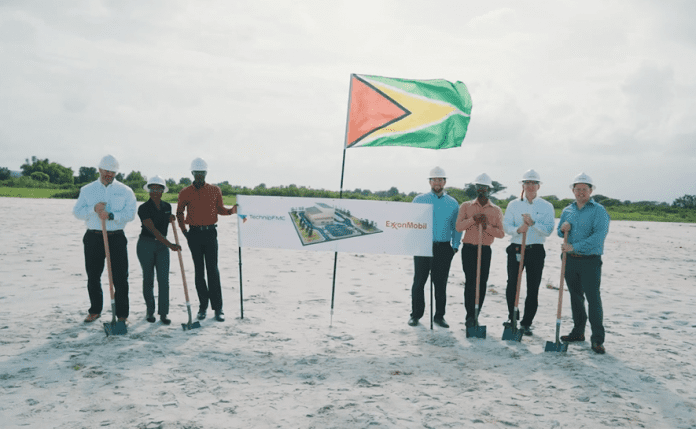 ExxonMobil's prime contractor for the manufacturing and installation of subsea equipment, TechnipFMC, days ago broke ground on its new location at Houston, on the East Bank of Demerara in Guyana.
According to ExxonMobil Guyana, the new TechnipFMC location will initially support the second phase of the Liza project as well as future projects.
Since 2016 TechnipFMC has been active in Guyana "and demonstrated its commitment to in-country development by hiring and training 27 Guyanese," ExxonMobil said.
Several Guyanese have gone through a 12 to 18-month apprentice programme before transitioning into operational teams that support ExxonMobil's project related activities offshore Guyana. According to the US oil major, these workers will lay the foundation for TechnipFMC in Guyana and become "future leaders of their country."
TechnipFMC was awarded a contract by ExxonMobil affiliate Esso Exploration and Production Guyana Ltd. for the engineering of the subsea system for the proposed Liza Phase 2 project. The company will manufacture and deliver the subsea equipment following engineering and subject to requisite government approvals, project sanction and an authorization to proceed with the next phase.
Project delivery would include 30 enhanced vertical deep-water trees and associated tooling, as well as eight manifolds and associated controls and tie-in equipment.