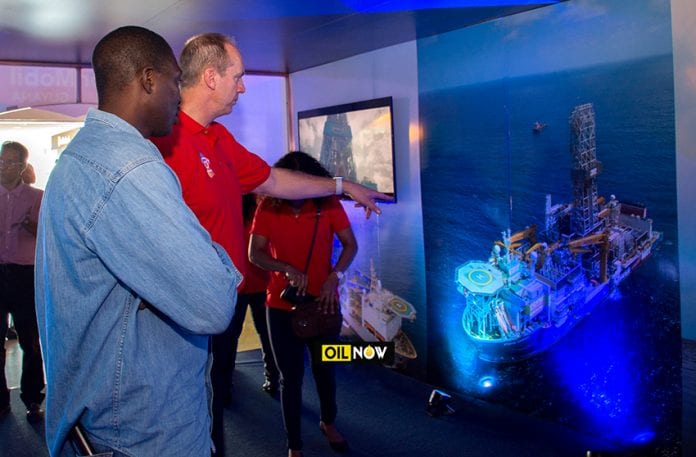 ExxonMobil on Saturday, August 4, launched its official Instagram Page with an informative "Project Experience Tunnel" as part of efforts to create more opportunities for building awareness among the Guyanese public about the company's operations. Patrons visiting the Giftland Mall in Georgetown, Guyana had the opportunity to check out the tunnel where information was made available on the operations happening offshore.
This included video footage of drillship exercises and what the Liza Destiny floating production storage and offloading vessel is expected to look like. Officials of ExxonMobil Guyana also answered a number of questions from the public about the company's operations.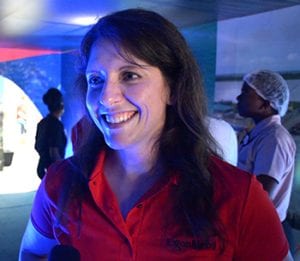 OilNOW spoke with the company's Senior Director, Public and Government Affairs, Deedra Moe at the event who said it was progressing well and a growing number of persons were interested in finding out more information. "We are giving visitors to the mall an experience of what it's like to be offshore, and some of the work being done offshore. We realize that people are always interested in what we are doing, but also they are not going to get a chance to see it because it's so far offshore, so we have some videos set up to showcase what we are doing. This is our first experience tunnel but we have been doing other outreaches for a long time to meet the public because we realize it's important to do get the information out there," she stated.
ExxonMobil also launched their Instagram page (@ExxonMobilGuyana) where they encouraged persons to follow the page so they can get access to updated information in the industry and what is happening with the company's operations in Guyana.
ExxonMobil will be utilizing the Experience Tunnel in the future and at other forums to get as much information out there as possible.