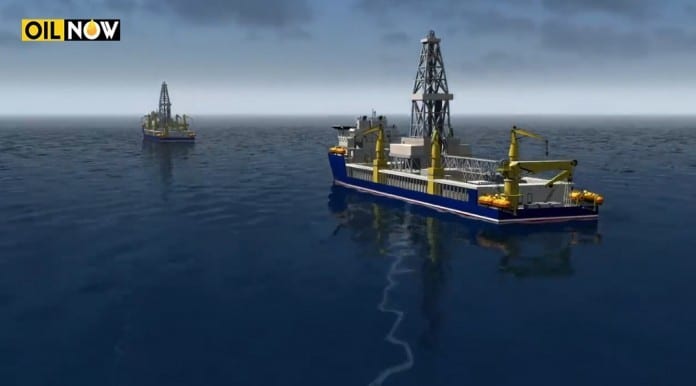 ExxonMobil Guyana says discussions were held with fisher-folk and environmentalists to determine the appropriate safe zone to be established around the FPSO that will be producing oil from the Liza field in 2020.
The company's Senior Director, Public & Government Affairs, Kimberly Brasington, says ExxonMobil has no interest in doing anything that can cause discomfort to the Guyanese public.
"We engaged with fisher-folk about our operations and how it will impact them and together with our environmentalists, they determined what is the correct space around the boat that we should restrict," she said on Friday during an interview at the company's New Market Street, Georgetown office.
ExxonMobil has already rejected the notion that its Liza Phase 1 development project will negatively impact Guyana's fishing industry, as have been reported in sections of the country's media. As a safety and security precaution, a clearly define radius will be earmarked around the Liza Destiny FPSO when oil production begins, Ms. Brasington pointed out.
"There is a two mile radius around the boat so in 2020 when we do start to produce the oil that FPSO will have a two mile radius around it where fisher-folk cannot go for safety and security reasons and that is very customary in the industry. But that area which will be restricted is 190 km offshore and the majority of Guyanese commercial fishing is well inshore of that," she said.
She further stated that, "This two mile radius equates to less than one percent. It is actually a third of all available fishing area offshore Guyana so it is point 3 percent of an area that will be restricted. So that is why I feel comfortable in saying that our operations will not impact much of the fishing offshore."