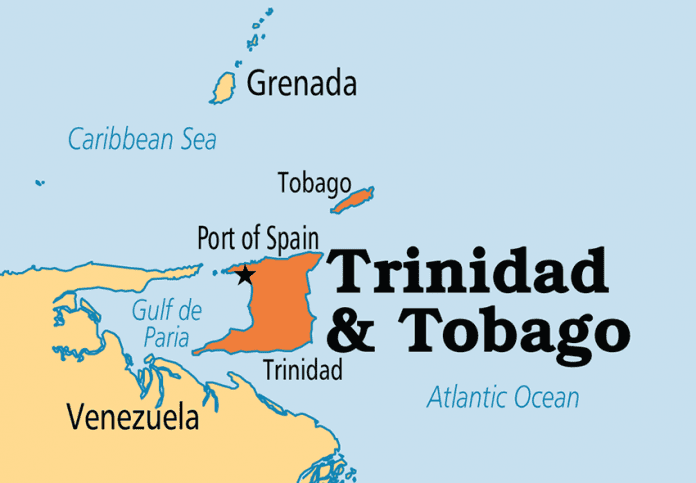 Trinidad and Tobago's Ministry of National Security has confirmed that Venezuelan authorities trespassed into the country's waters and seized three local fishermen, allegedly for illegally fishing in Venezuelan waters.
Loop reports that in a statement issued Friday, the Ministry said the incident, which was captured on video and shared on social media, is engaging their attention, and contact has been made with the Venezuelan Embassy in Port of Spain in order to have the matter addressed.
Loop said the Ministry stated that the three men, who have not yet been named, are due to appear in a Venezuelan court at a time and date still to be confirmed.
The Ministry said based on information received from Venezuelan authorities, the men were allegedly illegally fishing in Venezuelan waters and the armed officials gave chase
The chase apparently encroached into the waters of Trinidad and Tobago.
The Ministry said that under the United Nations Convention on the Law of the Sea, it is illegal to enter the waters of a sovereign state without permission of that state.
The Ministry added that the Trinidad and Tobago Coast Guard (TTCG) maintains a steady presence on the South Coast of Trinidad as part of its routine operations.
The TTCG said that during routine operations on Thursday, two unidentified pirogues were observed crossing between Venezuela and Trinidad and Tobago waters.
However, it appeared that when the chasing vessels observed the Trinidad and Tobago Coast Guard vessel, they retreated to Venezuelan waters.
Loop said the Coast Guard vessel, in accordance with international law, did not pursue those vessels into Venezuelan waters.
"This matter will continue to be monitored by the Ministry of National Security with emphasis on the protection of our Trinidad and Tobago Nationals in accordance with the law," the Ministry said.
In a breaking report on Thursday, LoopTT received information and video footage from a witness who showed the men being forced into another pirogue by three men armed with assault weapons.
The witness said however that the fishermen barely had anything in their boats except for a few fish and some fishing equipment.
He added that within the past week there have been several boats containing Venezuelan nationals. Some of them begged for food and supplies.