ExxonMobil is unbeaten globally when it comes to its involvement in carbon capture and storage (CCS), a process that mitigates the onset of global warming by reducing the volume of harmful gas emitted into the atmosphere.
The company says its carbon capture capacity totals about 9 million tonnes per year. With over 30 years working with CCS technology, it says it was the first company ever to capture more than 120 million tonnes of CO2 which is equivalent to the emissions of more than 25 million cars for one year.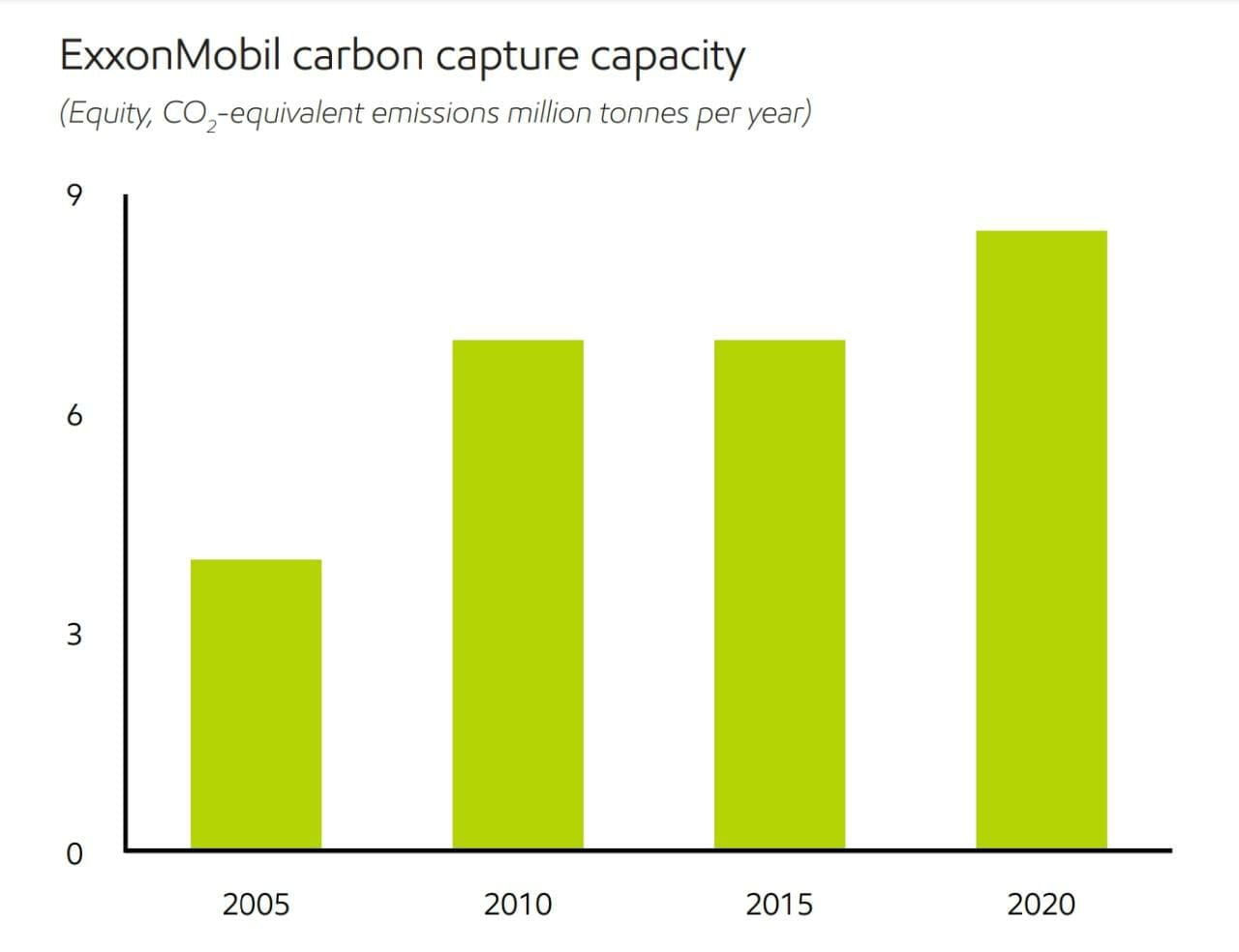 The company has an equity share in about one-fifth of global CO2 capture capacity and has captured approximately 40 percent of all the captured anthropogenic CO2 in the world, according to information published by the company on its CCS initiative.
Earlier this year, the oil company announced major plans to commercialize its low carbon technology portfolio, with initial focus on CCS by launching ExxonMobil Low Carbon Solutions. This is a new company that will advance plans for more than 20 CCS opportunities around the world, investing US$3B into low carbon energy solutions globally through 2025.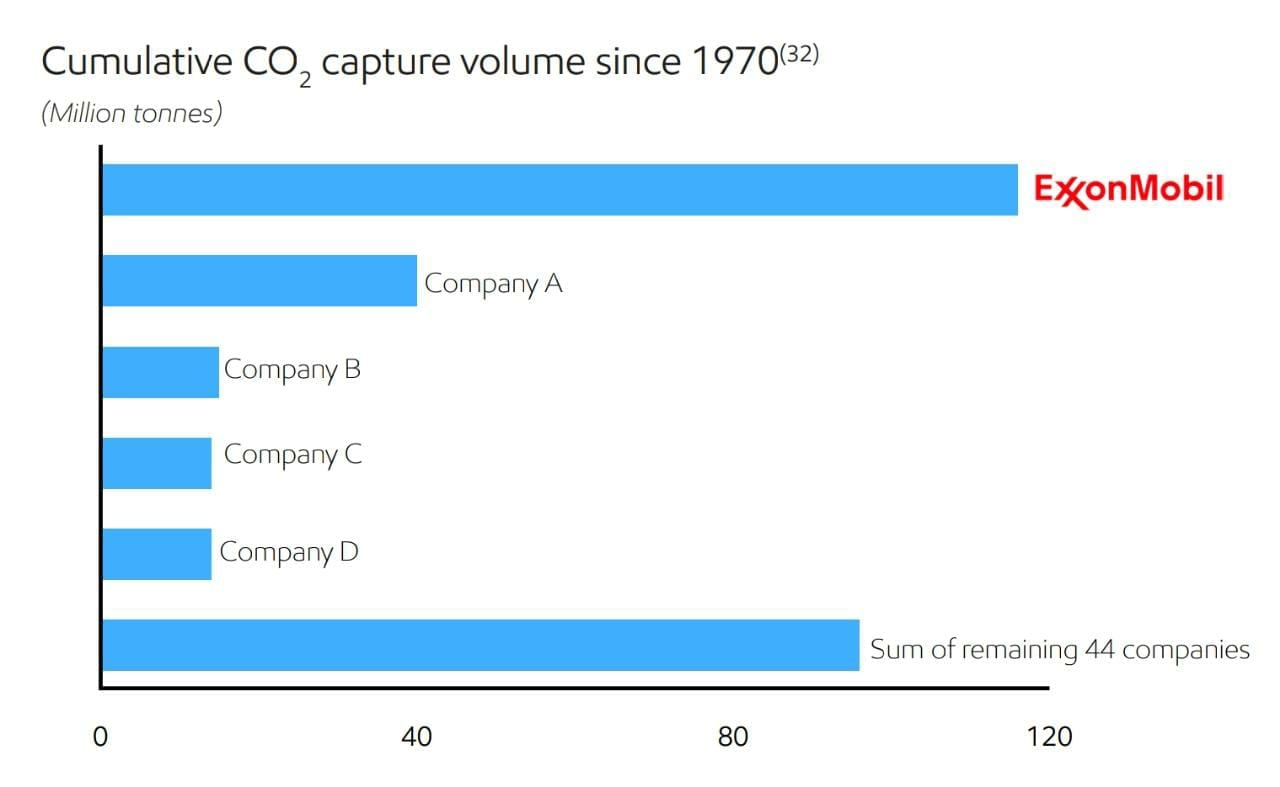 "With our demonstrated leadership in carbon capture and emissions reduction technologies, ExxonMobil is committed to meeting the demand for affordable energy while reducing emissions and managing the risks of climate change," said ExxonMobil's Chairman and Chief Executive Officer, Darren Woods.
"We are focused on proprietary projects and commercial partnerships that will have a demonstrably positive impact on our own emissions as well as those from the industrial, power generation and commercial transportation sectors, which together account for 80 percent of global CO2 emissions. We have the expertise that can help bring technologies to market and make a meaningful difference."
CO2 equivalent is captured from multiple sources, including the air, and can be transported by pipeline or ship to its permanent storage destination in deep, geologic formations. When it is not being permanently stored, the carbon may be used in the production of fuels and other chemicals, or in building materials.
The International Energy Agency (IEA) Energy's Technology Perspectives 2020 report states that carbon capture must play a role as one of four key pillars of global energy transitions alongside renewable-based electrification, bioenergy, and hydrogen.
"Carbon removal technologies will almost certainly be required due to the practical and technical difficulties in eliminating emissions in certain sectors, including some types of industry (notably steel, chemicals and cement), aviation, road freight and maritime shipping," the IEA posits.