The royalty and terms outlined in the production sharing contract between ExxonMobil and Guyana will apply to the entire area known as the Stabroek block, located 120 miles offshore the South American country. The US supermajor had applied for, and is in the process of receiving a production licence for phase 1 development of the Liza field.
Guyana's natural resources ministry said last week the country will receive a royalty of 2 percent on gross earnings and benefit from 50 percent of the profits from the sale of petroleum once production commences.
ExxonMobil's Public and Government Affairs Manager in Guyana, Kimberly Brasington, told OilNOW on Friday, the royalty and terms outlined by the Guyana government will apply to any development in the Stabroek block. "The reference to the royalty and the terms of the production sharing contract…are in reference to the entire Stabroek block. Those terms are gonna be applicable to any development in the Stabroek block."
ExxonMobil and its partners have made three discoveries to date in the Stabroek block. Oil was detected at Liza-1, Payara-1 and Snoek, with the Liza-1 discovery being the largest so far, containing an estimated 800 million to 1.4 billion barrels of oil.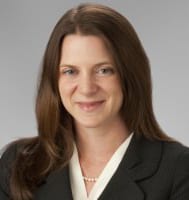 Ms. Brasington said ExxonMobil will initially be looking to produce petroleum from the Liza field using a single Production, Storage and Offloading vessel (FPSO). "Right now, ExxonMobil has applied for its development plan and production licence to build phase 1 development for the Liza field, and that phase 1 includes one FPSO. So that is all we are talking about right now."
The FPSO will be converted by Dutch floater specialist SBM Offshore and will have production capacity of 120,000 barrels per day of oil.
If it is determined through future drilling that enough oil exists to go forward with a phase 2, the same royalty and terms would apply. However, ExxonMobil would have to make a new application for a production licence, and conduct a new Environmental Impact Assessment (EIA).
"If Payara, for example, turned out with future drilling to be a resource that could support its own FPSO, it would be a separate project and we would apply for it separately. We would go through this entire process again, and it would be under the exact same terms," she pointed out.
ExxonMobil's subsidiary Esso Exploration and Production Limited (EEPGL) is operator in the Stabroek block and holds 45 percent interest, Hess Guyana Exploration Ltd. holds 30 percent interest and Chinese company CNOOC Nexen Petroleum Guyana Limited holds 25 percent interest in the venture.
Oil production is expected to begin in Guyana by mid-2020.