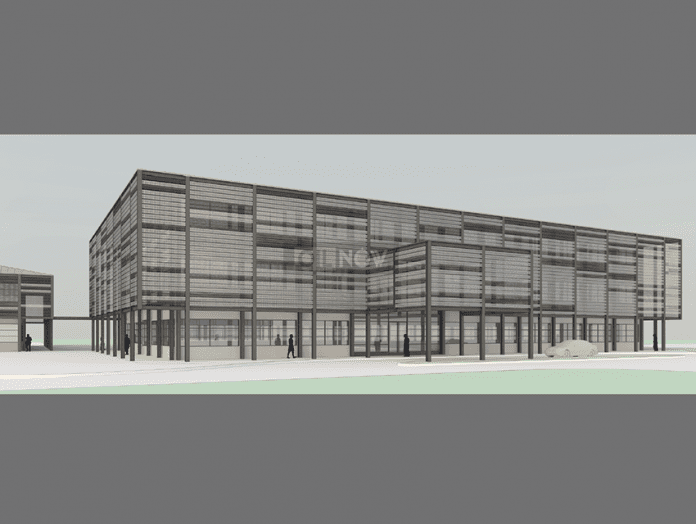 US oil giant ExxonMobil's local subsidiary Esso Exploration and Production (Guyana) Limited has published a Request for Information for general contracting services, with a view to gathering the relevant data on the market for contractors for the construction of two buildings to house the company's head offices in Guyana.
The company seeks contractors who are capable of providing all of the following services: construction of two buildings for 250 seats, outdoor pavilion, paving, landscaping, fill and storm drainage, site utilities, plumbing utilities and electrical works.
The advertisement said that EEPGL will provide design and blueprints for the building.
According to the notice, EEPGL will use the RFI for information gathering purposes only in order to select qualified suppliers for a future bid. The company directed prospective bidders to the Supplier Portal on the website of the Centre for Local Business Development. Further, EEPGL's representatives will hold clarification meetings on July 16 and 17, 2018 at the Centre for Local Business Development, South Road, Georgetown to discuss the RFI. In light of this, all interested companies must be registered with the Centre for Local Business Development in order to access information from the Supplier Portal.
EEPGL plans to build an in-country two-building office complex consisting of one three-story building, one two-story building and a site utilities service yard. The project will be constructed on 15 acres of land adjacent to the Ogle Airport on the outskirts of Georgetown.
ExxonMobil through EEPGL along with joint venture partners HESS and CNOOC Nexen is on track to commence oil production in the Stabroek Block in 2020. Production wells are in the process of being drilled and assessment of the latest find at Longtail-1 is ongoing.