The first human resource company with 100% Guyanese ownership servicing the South American country's emerging oil and gas industry was officially launched on Friday in Georgetown.
Strategic Recruitment Solutions Inc. (SRSGY) is currently providing human resource services to three of ExxonMobil Guyana's Prime Contractors and plans to train more Guyanese in the coming months for employment opportunities in oil and gas.
Speaking at the company's launch, founder and Chief Executive Officer, Kerri Gravesande-Bart said her desire to provide administrative and job readiness services in Guyana dates back several years at which time she had developed her first business plan. This is before the first major oil discovery was announced in 2015 by ExxonMobil.
"Strange enough the idea of this company was birthed since 2009. I participated in an Entrepreneurship Development Programme, facilitated by IPED. It's quite ironic that it is in that very building that the Centre for Local Business Development is housed," she said, referring to a facility established by ExxonMobil Guyana in 2017 to help develop local business capacity for oil and gas.
"10 years later that dream, that business plan has been realized. A year ago, my husband and I had to make a very risky decision whether we were going continue to be employees or were we going to create a path for our fellow Guyanese through training and development and ultimately creating opportunities for them to be given consideration to contribute to our country's energy revolution," Gravesande-Bart stated. "We took the risk. This risk meant the need to have radical courage and radical faith," she added.
SRSGY has to date trained and placed 26 sailors on board 2 G-Boats vessels; the Sanibel Island and the Cat Island. G-Boats is the local affiliate of US-based Edison Chouest Offshore.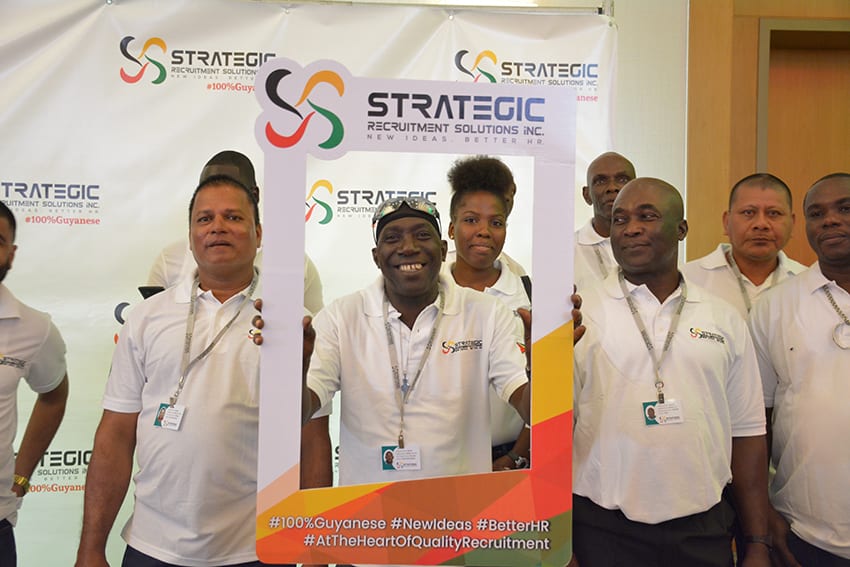 "Positions we have range from DP 3rd Mates to Cooks. Our first employee boarded the Stena Carron last Friday and we have a few more lined up to board and to be screened. We have also done direct hires for Saipem America," the CEO said.
Gravesande-Bart said the company's plan is not only to provide blue-collar workers but also white-collar workers through an ethics-first, nondiscriminatory and gender balanced approach.
"Our strategy provides immediate access to training and development for candidates. Training and development include professional certifications for senior executives and managers as well as technical training for skilled and unskilled workers," she stated.
Other speakers at the launch included President of the Georgetown Chamber of Commerce and Industry (GCCI), Deodat Indar, SRSGY Director Deon Vigilance, Safety Consulting Advisor, Allister Taylor, G-Boats HSE Officer, Ann Barron, and Stena Carron Rig Manager, Callum Balflour.