Efforts by authorities in Guyana to establish a consortium of caterers for three of the nation's floating production, storage and offloading (FPSO) vessels operating at the Stabroek Block could see between US$25 million and US$30 million being earned by locals annually. This is according to Head of the Local Content Secretariat, Dr. Martin Pertab.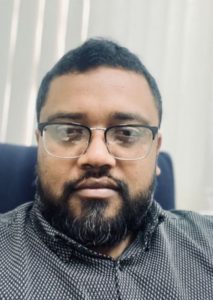 "We saw the [request for Information] RFI by SBM [Offshore] for the third FPSO. It is actually for three ships, and we are targeting it. The RFI is for food supply, catering, and cleaning services. Food supply and catering alone are worth US$25M to US$30M annually…" Dr. Pertab said.
Builder of Guyana oil production vessels meets with local suppliers on catering needs
He told OilNOW during an exclusive interview that the move to create the consortium was based on a Request for Information (RFI) recently published by SBM Offshore for the Liza Destiny, Liza Unity and the Prosperity FPSOs. The RFI states that interested companies may submit their proposals for offshore catering and cleaning services for Liza Destiny and Liza Unity from July 2024 and the Prosperity from July 2023.
Dr. Pertab said, "Based on the data we have analysed, food supply and catering hold significant value, it is a huge offshore business. A foreign company has been handling this business, but it has since partnered with a local [firm] and we are reviewing their application to be part of the register. At the same time, we are looking to ensure Guyanese can tap into this."
New local catering consortium to get tax waivers for Guyana oil sector market | OilNOW
According to the public notice on the Local Content Register by Guyana Deep Water Operations Inc., SBM Offshore's local affiliate, Guyanese content development is a key factor to the success of its operation. Considering its commitment to establishing Guyanese partnerships and developing Guyanese content, it said companies will be assessed for compliance with the Local Content legislation.
Companies answering the RFI will have to present their involvement in the Guyana community and/or any involvement in sustainability projects or development in Guyana.
Companies would also be required to provide sufficient meals, personnel, materials, small equipment, and foodstuff on board the vessel considering a minimum of 100 people on board per vessel on a daily basis.