As the debate persists on whether Guyana should pursue a mix of gas with renewables or simply go the route of the latter, a former BP Trinidad and Tobago (BPTT) official is now adding two crucial questions to the discussion: If you choose to go full renewables now, where will you get the equipment for it? And how will you earn foreign exchange from that?
Former BPTT Gas Fields Development Manager, Anthony Paul, says doing gas to energy is an absolute must for Guyana as there are so many opportunities for explosive development and growth.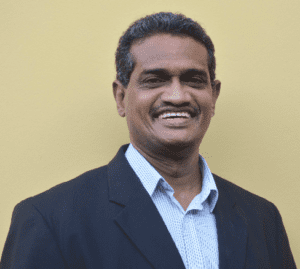 In a comment, the former Director of Geology & Geophysics at the TT Ministry of Energy said, "There are so many opportunities, for big, medium or small-scale plants, the latter of which Guyanese can own and operate to turn gas to LNG, diesel, LPG, power, chemicals, animal feed etc." Paul noted that these have been identified by the World Bank in a series of detailed analyses of the options available to mitigate the negative impact of gas flaring by using new and evolving technologies for economically converting natural gas to transportable and marketable products.
If Guyana chooses to walk away from these opportunities and go 100 percent renewables now, Paul said one ought to consider a few crucial questions: Where will you get the equipment for renewable power? How will you earn foreign exchange from that? Where will you borrow the money to buy it? And who really wins?
Former TT energy minister explains why Guyana is poised to become regional powerhouse and is 'at the beginning of its gas story'
The answers to these questions he said will help Guyana to further understand that gas to shore is the way to go, while adding, "Guyana should not rush to make decisions on a future state, while forsaking the present. A bird in the hand is worth two in the bush."
Even as he supports the gas to energy project, Paul stressed that the relevant studies must be done to ensure the project is executed properly.
Paul who is currently an Advisor to Governments in New Producer countries such as Ghana, Mozambique, Tanzania, etc., further noted that the use of the gas for energy purposes also ties back to the depletion strategy and policy. "It's not just how quickly you produce oil; it also means how you deal with the gas. With 20% of your reserves as gas, you cannot ignore it. The responsible thing to do would be to pursue it, don't leave it as an afterthought."
Trinidad LNG industry in decline as Guyana eyes pipeline, regional export potential
With around 20 percent of the resources discovered so far offshore Guyana being gas, this amounts to around 9 trillion cubic feet (tcf) which have been found so far. In comparison, neighbouring Trinidad and Tobago holds around 10.5 trillion cubic feet of proven gas reserves as of 2020, ranking 36th in the world. Trinidad and Tobago's proven reserves are equivalent to 14.1 times its annual consumption. This means it has about 14 years of gas left (at current consumption levels, excluding unproven reserves).