The Georgetown Chamber of Commerce and Industry (GCCI) is looking to work closely with ExxonMobil's Centre for Local Business Development (CLBD) in Guyana, as part of its push to build capacity across the private sector for the oil and gas industry.
A team from GCCI had an opportunity to tour the Centre on Friday to learn more about its services and how the Chamber's members can benefit.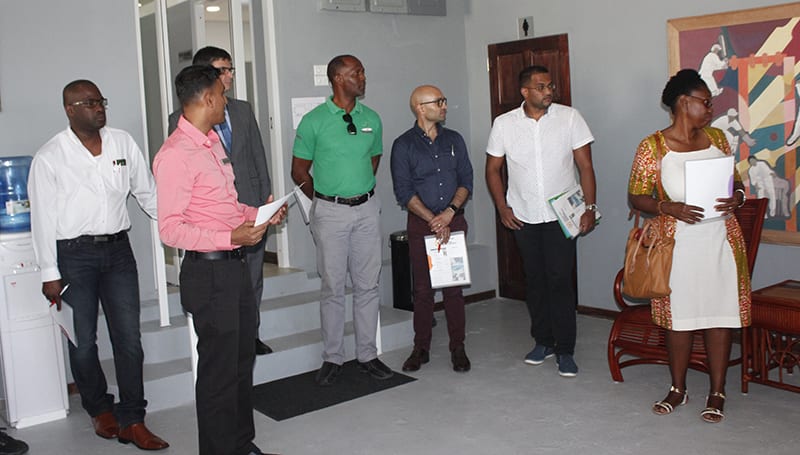 Senior Vice President, Nicholas Deygoo-Boyer, speaking to OilNOW during the visit, said he sees the role of the Centre as critical to elevating the level of awareness and understanding about this new industry in Guyana. "I see the Centre as being able to help – especially the Chamber's members – because it will present information first on a new industry we've never been part of, or had in the country before, and it is going to enlighten us about technical jargon, standards and other information," he pointed out.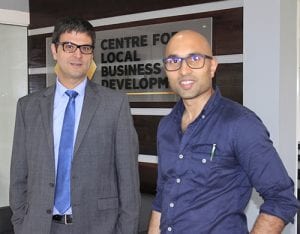 Deygoo said the information the Centre is providing will help to guide the business community on what they need to improve on and the areas of focus for opportunities in the sector.
Patrick Henry, Project Director at CLBD, said the Centre is aiming to be an important source of information and looks forward to working with groups such as GCCI. "The Centre really wants to be a source of information and work through associations like the Chamber to access their members and get information on the industry, standards, and really help businesses take advantage of this opportunity," Henry stated.
CLBD, which opened its doors on July 13, offers tailored coaching, access to financial support services, and business-to-business networking opportunities. It will focus initially on local vendors that serve key sectors of the oil and gas industry, including safety equipment, marine operations, offshore supply, fabrication, inspection and testing facilities, civil construction services, warehousing, spare parts management, and catering.
GCCI has been vocal on the issue of local content over the months. The Chamber was the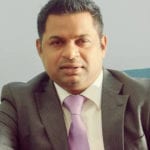 first group to publicly disclose its findings after reviewing the draft local content policy framework developed by Guyana's Ministry of Natural Resources. President of the Chamber, Deodat Indar, told OilNOW in June that the review identified several shortcomings which GCCI believes put Guyanese business operators at a disadvantage.
The Chamber says it remains committed to working with all stakeholders to ensure the business community, and Guyana as a whole, enjoy the full benefits from the wealth and opportunities the oil and gas sector is expected to bring.