The recent giant discoveries made in the deep and ultra-deep waters of Guyana, Suriname and French Guyana have proven the existence of multiple active petroleum systems in the area, Brazil Petroleum Studies (BPS) said in a report published this week. Until recently, the deep-water areas along the Brazilian Equatorial Margin had been overlooked by the oil industry.
In Guyana 18 commercial oil discoveries have been made at the ExxonMobil-operated Stabroek block since 2015 while in Suriname 4 have been made in just the last year at Block 58. The estimated gross recoverable resources in Guyana stand at 9 billion boe and this is expected to significantly increase as more prospects continue to be targeted.
"These discoveries, which have uncovered billions upon billions of barrels of oil, are in close vicinity to several exploration blocks that could be offered by the National Petroleum Agency (ANP) in upcoming bidding rounds for Brazil's Equatorial Margin," BPS stated.
Guyana-Suriname basin stratigraphic traps delivering multi-billion barrel pay – Westwood
The organisation said after completing its recent integrated petroleum system study of the Brazilian Equatorial Margin, it is clear that the plays and associated elements and processes of the petroleum systems identified in Guyana and Suriname are identical to those present in the Foz do Amazonas and Para-Maranhão basins (Fig. 1).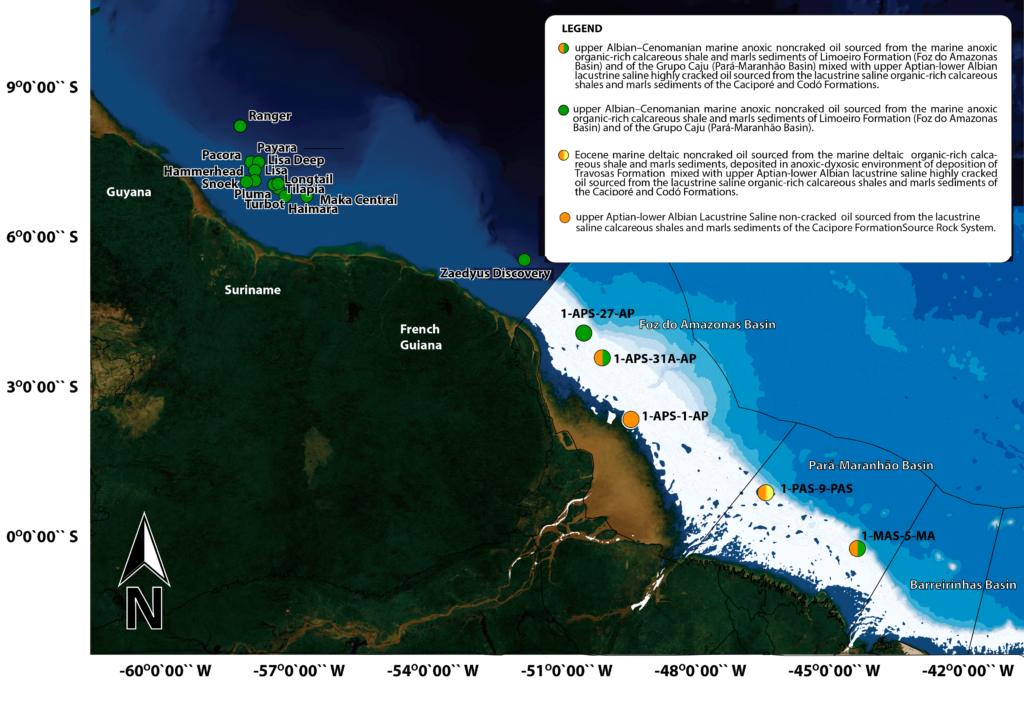 "These discoveries, including the supergiant giant deep-water Liza, Payara, Turbot, Ranger, Liza deep, Snoek, Pacora, Longtail, Hammerhead, Pluma, Tilapia and Haimara fields (ExxonMobil in Guyana), as well as the Maka and Sapakara fields (Apache in Suriname) and the Zaedyus field (Tullow in French Guyana), have generated massive proven recoverable reserves of light oil…"
In announcing the 4th discovery offshore Suriname this week, Total, operator at Block 58, said the Keskesi East-1 oil strike adds to the proven resource base on the block and provides much incentive to ramp up the exploration campaign there this year.
Meanwhile, ExxonMobil continues to target multiple prospects at Stabroek block and is currently drilling another well – Bulletwood-1 – at the adjacent Canje block where results are expected in the coming month.