Dutch floater specialist SBM Offshore is forging ahead with expanding its local workforce in Guyana where it is currently operating one oil production vessel with two more under construction for developments offshore the South American country.
The Liza Destiny Floating Production Storage and Offloading (FPSO) vessel is producing oil at Phase 1 of the Liza Development while the Liza Unity FPSO will soon be commissioned for sail-away from Singapore for Liza Phase 2 start-up next year. Additionally, the Prosperity FPSO is being built for oil production at the Payara Development which is expected to start-up by 2023.
"We have made great strides in expanding our operations and workforce in Guyana," SBM Offshore's Human Resource Manager, Onecia Johnson, said in a video published on the company's Facebook page over the weekend. "Last year, we opened our new headquarters in Sheriff Street in Georgetown, and we now have in the region of 300 persons working with us."
Recently, seven graduate engineers from the University of Guyana were recruited by the company after undergoing a rigorous vetting process, to be trained abroad for placement on the Prosperity FPSO. The seven young Guyanese—five men and two women—will be travelling to the Netherlands and Singapore as part of an 18-month training programme. In the Netherlands, they will be working with the team on the design of the Prosperity FPSO while in Singapore, they will have firsthand experience on the vessel.
"I can assure everyone that SBM Offshore takes its commitment to local content very seriously and is leaving no stone unturned in the engagement and upliftment of Guyana and Guyanese in the oil and gas sector," she said.
General Manager of SBM Offshore's Guyana operations, Francesco Prazzo, said the country is at a critical juncture of its economic development and the company will be playing an integral role in this regard. "SBM is playing a leading role in unleashing the country's potential by creating shared value and contributing to integrating the oil and gas industry into the Guyanese economy."
Guyanese Graduate Engineers
The Guyanese Graduate Engineers are all excited and enthusiastic about their upcoming travels which will see them being equipped with the technical knowledge and skillset required to work on the Prosperity FPSO.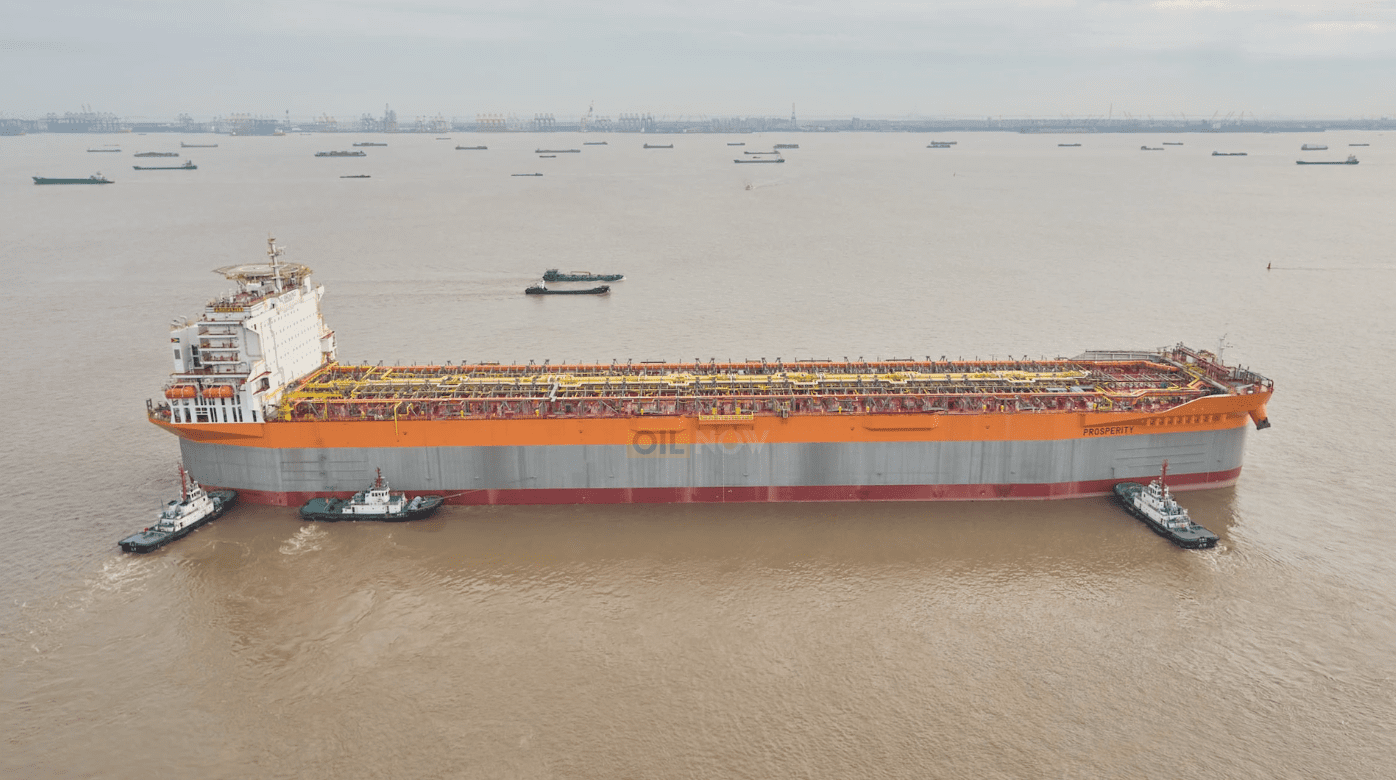 Lewis Malik said, "One of the things that's very interesting about the experience to come is that we get the opportunity to travel to various places with different cultures and different people. Also, the technical skills that would be gained would make me a specialist in Guyana and so that is something I am definitely looking forward to."
His colleague, Raymond Luckhoo added, "The firsthand experience from being involved in the Prosperity is one that I think will stay with me for a long time because it's not like reading a book or watching a video."
Guyanese garment manufacturers outfitting Prosperity FPSO construction crew in Singapore
For others, they are eagerly anticipating the opportunity to return to Guyana and serve their country's interest. One such Engineer is Paula Ceres, who said, "I cannot wait to see what they have to offer me and what I can take from them and give back to Guyana."
Kishaun Lall shared, "It's truly an exciting feeling to go there and I intend to take each and every opportunity given to me to experience such a project of this magnitude."
They are pleased with the extent of the opportunity they have been provided with, and according to Daniel Troyer, he is "honoured to have the opportunity to not only go out there and see, but also experience the Prosperity project firsthand."
Tanisha Selby described herself as 'lucky', saying that she looks forward to having practical exposure to the theory she has studied.
Meanwhile, Andy Sattan is looking forward to travelling, pointing out, "The Netherlands and Singapore, they're actually two countries that I've always admired as an Engineer because of their focus on innovation and sustainability in their engineering practices. And capturing that firsthand and bringing it back to Guyana is something I would very dearly like to do."
Project Director of the Prosperity Project at SBM Offshore, Boudewijn Ledderhof in a message to the Graduate Engineers spoke of the value of the opportunity they have been given. He said, "I think it would be a great experience for you to be in our offices in the Netherlands…and learn up close about how a project is developed and realized in the real-life execution and from there you'll travel to Singapore and get the experience…"
Major local content milestone for Guyana as FPSO fabrication work being done in country
The Prosperity FPSO design is based on SBM Offshore's industry leading Fast4Ward® program that incorporates the Company's new build, multi-purpose hull combined with several standardized topsides modules.