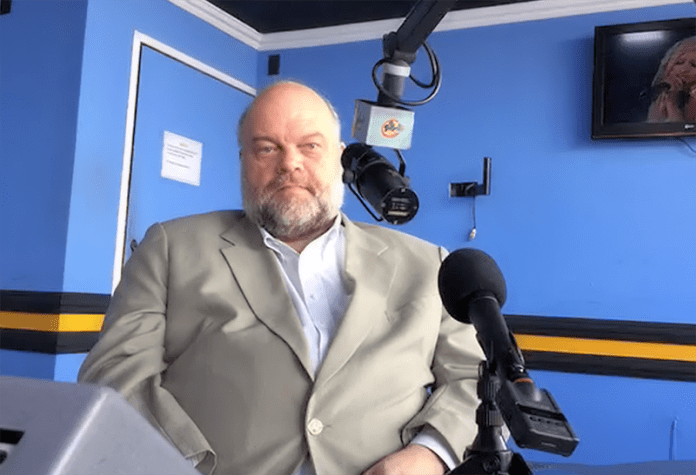 Outgoing US Ambassador to Guyana Perry Holloway said that while things are happening in the Guyanese economy due to the emerging oil and gas sector, people still do not realise how big the Guyana offshore oil discoveries are – now pegged at over five billion barrels.
The Ambassador was at the time speaking as a guest on morning radio programme – Jumpstart aired on 94.1 FM, during which he discussed various issues including developments on the oil and gas front in Guyana.
"This is bigger than anyone realizes…people are beginning to wake up…people do realise it because you see things happening in the economy. But people still don't realise how big this is," the outgoing Ambassador said. "Number 15th in the world in terms of reserves, that's an incredible number," he told host of the show, Gordon Moseley.
Noting the recent announcement of the Inter-American Development Bank's (IDB) loan for capacity building in the energy sector, the Ambassador said that Guyana being a small country needs the multilateral assistance.
"Guyana has never done oil before so it needs assistance in the short term," he said, noting that in an ideal world Guyana would receive assistance for about 5 to 10 years until it is able to develop its own capacity and manage its oil and gas affairs.
He noted that since the discovery of the first deposits in the Stabroek Block in 2015 and with production slated for 2020, this is among the fastest timelines from discovery to production ever for deepwater offshore.
The Ambassador said that no Government could be fully prepared for the management of resources the scale that has been discovered in Guyana. He said that the Government is doing a lot to be prepared and called the creation of the Department of Energy a good development. I think you just need more people working on the issues, so the Government needs to hire more people, contract more people and get more assistance from outside," he said.
The US has been lending support to Guyana's preparedness in the oil and gas sector especially in the areas of spill response capability and transparency and governance.