The Civil Defence Commission (CDC) in Guyana and the Caribbean Disaster Emergency Management Authority (CDEMA) are closely monitoring a Venezuelan-flagged tanker anchored in the Gulf of Paria near Trinidad and Tobago, which is under threat of spilling 1.3 million barrels of crude.
The CDC said Tuesday the FSO Nabarima oil tanker can impact the ecological systems of Venezuela and Trinidad and Tobago almost immediately, if the crude is spilled.
"The impact of the spill can also affect other countries within the hemisphere," CDC said. "Should the need arise, the National Oil Spill Contingency Plan (NOSCP) will be activated, and the committee will be tasked with conducting analysis, assessments and necessary response measures to mitigate any adverse effect on Guyana."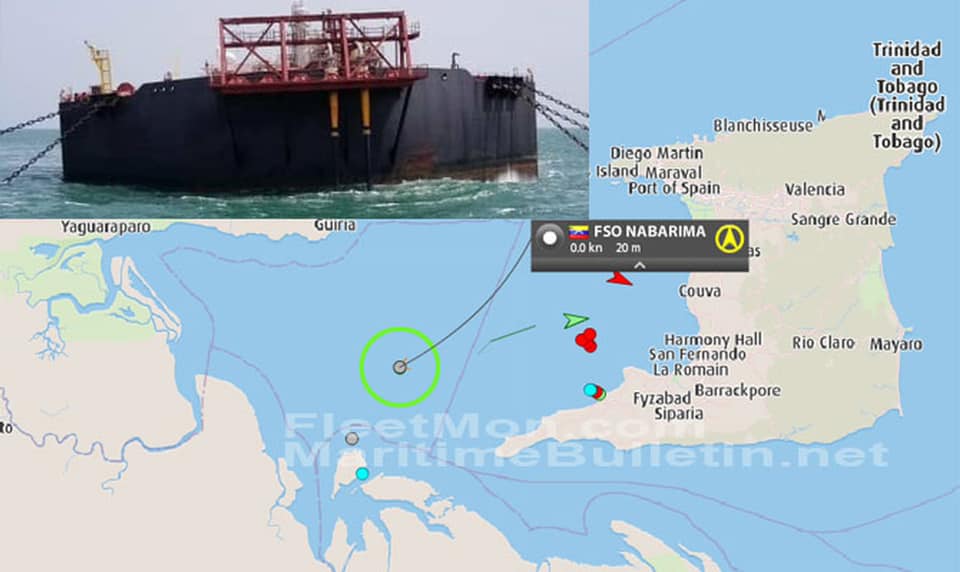 CDC said fishing and sea-going vessels are urged to be on the lookout for any sighting of oil spills and to report immediately to MARAD Georgetown Lighthouse on telephone number +592-226-9871.
The United States through its Embassy in Trinidad and Tobago said on Friday it is concerned by the potential risk to safety and environment posed by the Nabarima.
"We strongly support immediate actions to bring the Nabarima up to international safety standards and avoid possible environmental harm, which could negatively impact not only the Venezuelan people but also those in nearby countries," the Embassy said in a statement. "PdVSA has a responsibility to take action to avoid an environmental disaster in Venezuelan waters."
T&T's Ministry of Foreign and CARICOM Affairs said Friday since learning of reports that there had been tilting of the Venezuelan oil storage vessel the government has engaged in consistent action in the best interest of its citizens.
A T&T inspection team is ready to proceed and the government continues to press the Venezuelan authorities for access to the FSO Nabarima as soon as possible, the Ministry stated.