Former Guyana President, Donald Ramotar has been awarded GY$20 million (approximately US$96,000) in damages by High Court Judge, Justice Navindra Singh in his defamation suit against Kaieteur News and its sister company Kaieteur Radio, Publisher Glenn Lall and the then Editor-in-Chief Adam Harris, over the false allegations made by the media outlets that Ramotar was involved in corrupt practices and 'signed away' the Kaieteur and Canje oil blocks to unknown individuals.
The order was delivered on March 12, and also awarded costs to the former President at a tune of GY$2.4 million, with the damages attracting interest rates of "6% per annum from June 26, 2019 to March 12, 2021 and 4% per annum thereafter until fully paid."
In the ruling and orders seen by OilNOW, the court recognised that during the course of 2019, Kaieteur News and Kaieteur Radio published and broadcast materials which asserted that former President Ramotar "signed away oil blocks to four companies who knows nothing about oil" likening such alleged actions of the Claimant to corrupt transactions by Senegalese presidents." The court also highlighted that through the use of words and images, the publication also accused Ramotar of 'giving away' the best oil blocks and secretly 'transferring them to unknown individuals'.
It was pointed out by the court that the then President Ramotar had not transferred oil blocks but had, in fact, signed agreements for two Petroleum Prospecting Licences for the purpose of carrying out prospecting operations in the Kaieteur and Canje Blocks. The Judge, in his orders, highlighted Ramotar's testimony that at the time of the agreements were made, there was no confirmed commercial petroleum discovery in those blocks, and circumstances exist, including the territorial dispute with Venezuela and the difficulty historically in generating interest in oil companies in the area. It was also noted that the agreements were signed following applications by those companies being approved by the Guyana Geology and Mines Commission.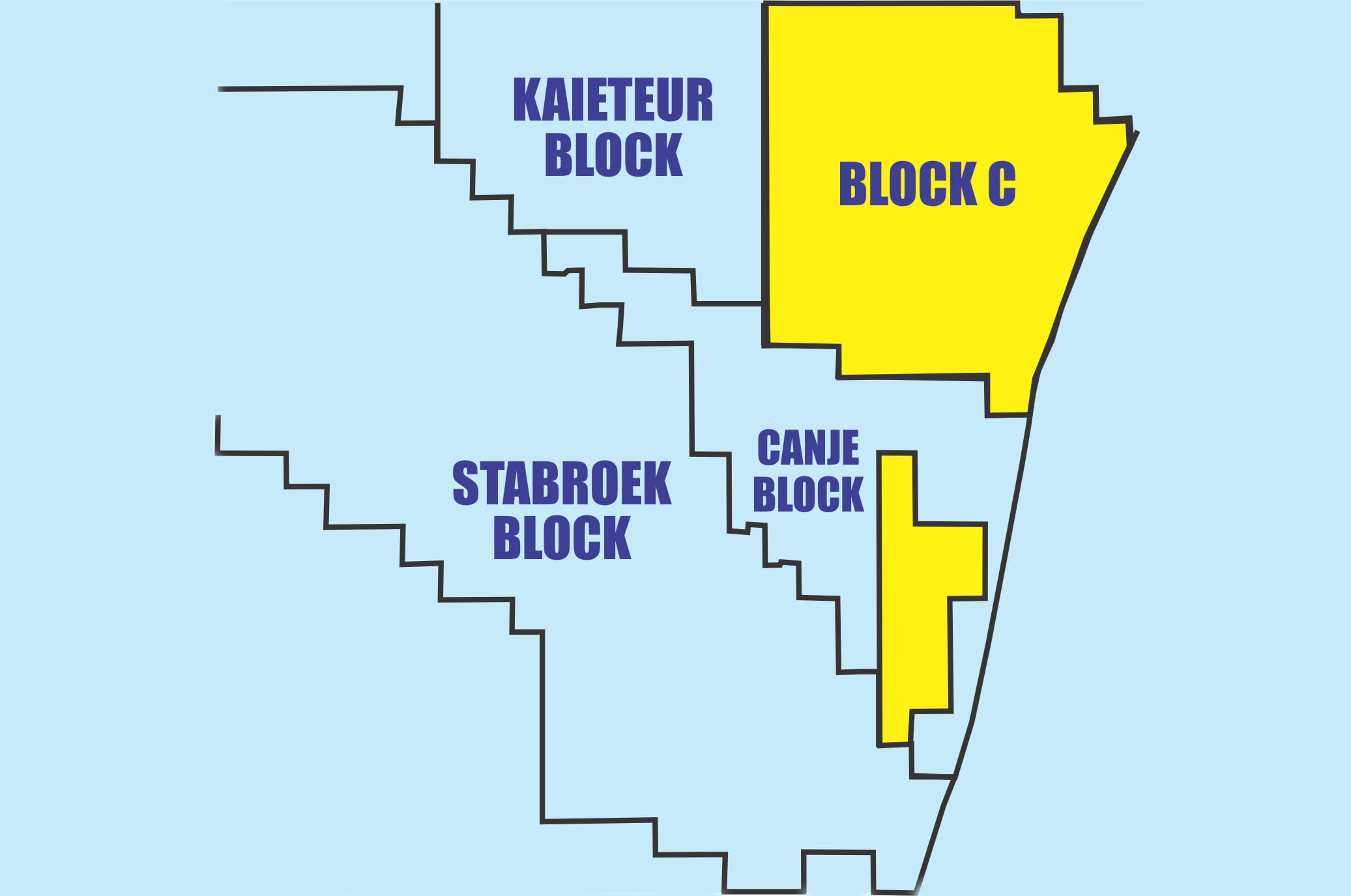 The Canje Block Prospecting License was awarded to JHI Associates and Mid-Atlantic Oil and Gas Inc., while the Kaieteur Block Prospecting License was granted to Ratio Energy.
Ramotar had also testified to issuing a press release in May 2019 clarifying matters surrounding the issue, but Kaieteur News Publisher–Glenn Lall–claimed that he was unaware of the press release, despite evidence that the press release was carried by other news outlets and referenced in a Kaieteur News article around that timeline. Lall's testimony in court, disputing Ramotar's statement that "no oil was discovered at the time of the signing of the agreements", was also found to be unsubstantiated by evidence.
The court also highlighted that while Lall claimed the two agreements signed by the Claimant gave the contracting companies "exclusive rights to explore, develop and produce petroleum in an area of Guyana described therein as "Canje Block" and Kaieteur Block", the agreements which were tendered to the court as evidence "reveal that the contracts only grant rights to the contracting companies to carry out prospecting  operations."