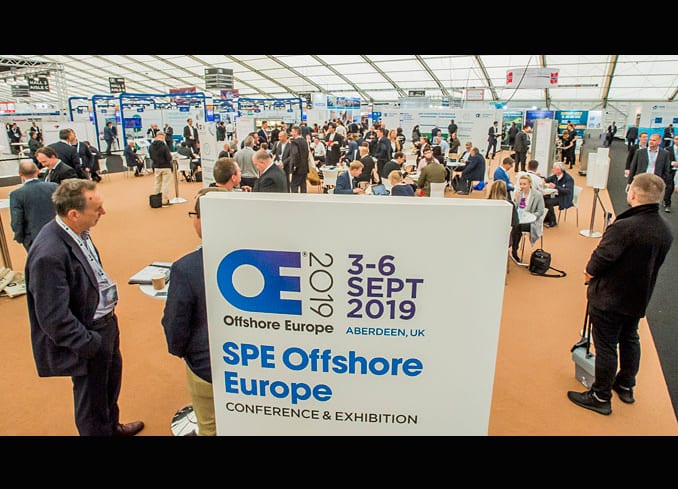 The Georgetown Chamber of Commerce and Industry is currently seeking to strengthen its relationship with international oil and gas companies, as well as increase Guyana's prominence as a prime location for foreign investment, by attending an upcoming major oil and gas conference.
On Monday, British High Commissioner to Guyana, Greg Quinn and the GCCI hosted a joint press conference regarding the objectives of the Chamber's upcoming visit to the UK. Speaking at the High Commissioner's residence, GCCI President Nicholas Deygoo-Boyer explained that a delegation of 15 companies, organized by the Chamber is preparing to attend the SPE Offshore Europe Conference and Exhibition in Aberdeen, Scotland, UK.
Though it is the first time Guyana will be represented at the conference, the trip is the most recent in a series of interactions between the cities of Georgetown, Guyana, and Aberdeen. Quinn listed some of those occasions.
"We went to Aberdeen last November. The Energy Industries Council, which is a trade association based in Aberdeen came down here in January. The Lord Mayor of Aberdeen was here in March. And then we are now going to go over to Offshore Europe… We also have the twinning relationship obviously, between Aberdeen [City] Council and Georgetown [City] Council. And we have another further visit from the Energy Industries Council here, I think that's in March of next year," the High Commissioner stated.
Deygoo-Boyer related that the story of Aberdeen's success in the oil and gas sector is quite heartening as Guyana could find inspiration from it.
"Aberdeen has a similar profile to us. As a smaller village, with a certain agricultural, fishing economy and they found oil and gas in parts of the North Sea and the growth that they experienced can be something for us to look at and learn," the GCCI President said.
Quinn added that Aberdeen is now one of the key cities supporting the North Sea offshore industry. While it is automatically assumed that oil services companies involved in the trip will receive direct benefits, Deygoo-Boyer explained that the trip should also have positive net benefits for Guyanese businesses overall.
"We sell our market. When we're there I don't discuss the current political environment. I sell the opportunities that Guyana presents… Networking offers two parts; us fielding information to them about the general market, but then us fielding information to them about a specific company's ability. And that allows companies that are looking to make a foreign direct investment in [Guyana] to feel a little more comfortable and do their due diligence easier. So that's important," said Deygoo-Boyer.
Quinn echoed Deygoo-Boyer's assertion that such face-to-face meetings have contributed to a clear increase in foreign business interest in Guyana.
"After this [press conference], I've got two phone calls scheduled to talk to UK companies who want to explore options for coming in here. That has become a normal day for me. In fact, four years ago when I first arrived, I would maybe talk to one company a week. I now talk to about two companies a day," Quinn said.
The SPE Offshore Europe Conference and Exhibition will be held in Aberdeen, Scotland, UK. The biannual conference hosted by the Society of Petroleum Engineers is considered the largest of its kind outside of the United States. It will run from September 3-6, 2019 and is expected to attract over 36,000 energy business professionals from around the world.