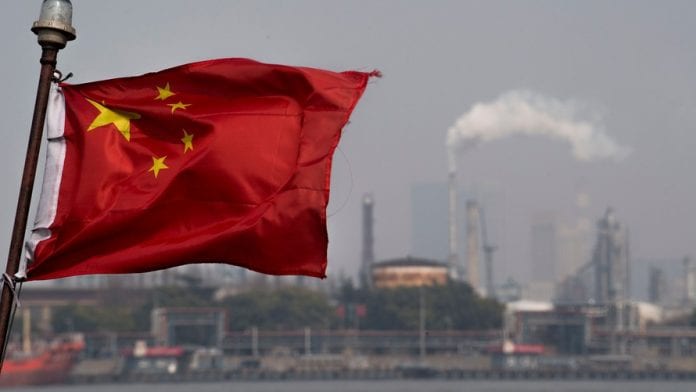 China National Offshore Oil Corporation (CNOOC) is a minority partner in ExxonMobil's major oil discoveries in Guyana and the company has nabbed licenses in Mexico's deep waters, giving China a foothold in the region's two most exciting frontiers. While CNOOC says it plans to ramp up spending by at least 40 percent in 2018, in general, China's investments in Latin America aren't on the scale seen in previous years.
It's clear that the region's producers and governments won't be able to continue relying on a virtually unlimited gusher of oil dollars from China, reports the Petroleum Economist.
Last year, the only major oil-related deal in the region from Beijing was a $5bn oil-backed loan from the China Development Bank to Brazil's Petrobras. The state-owned company has relied heavily on Chinese financing since the sprawling Carwash (Lavo Jato) corruption scandal made it more difficult and costly for Petrobras to access international capital.
Petrobras aside, there has been a clear retreat from oil-focused deals in Latin America as Beijing shifts the focus of its investments abroad. China's state-backed banks are now more likely to invest in clean-energy projects. Beijing increasingly sees a strategic opportunity here to become a world leader, especially as the US under President Donald Trump largely ignores the booming international renewables business. Two of China's biggest state-backed deals in the region in 2017 were to finance a new solar plant in Argentina and a new hydroelectric dam in Peru.
China's retreat from Venezuela is emblematic of the shift away from oil-focused investment. Caracas was by far the biggest beneficiary of Beijing's push into the region starting in the 2000s. Venezuela received well over $50bn in oil-for-loans deals from Beijing, while China National Petroleum Corporation and other Chinese producers and oilfield service companies won major contracts in China.
But the Venezuela bet has backfired on China, which jumped headlong into the country without a clear understanding of the risks it was taking on. While PdV has paid back tens of billions of dollars of the loans through oil shipments, the company's cash crisis and the country's broader economic collapse have burned Beijing. The CDB has been forced to ease the terms of the oil-for-loans deals, allowing PdV to reduce oil shipment levels, while Venezuela's oil industry hasn't proved the bonanza that China's investors had hoped. The state-backed companies remain major players in the upstream, though their projects are mostly stalled; but smaller private services companies have quietly exited the country.
Beijing itself has mostly sat on the sidelines as the country has sunk further into crisis. Despite intense lobbying for cash from President Nicolás Maduro's government, China's state-backed financiers didn't extend any new credit to Venezuela in 2017 and issued just $2.2bn in new loans in 2016. The financial taps between China and Venezuela have been shut off.
While China isn't the major force in Latin America's oil financing that it once was, the legacy of the investment boom remains. According to the Petroleum Economist, the oil-for-loans deals will ensure a steady supply of Venezuelan, Ecuadorian and Brazilian crude flow to China for years to come. China's national oil companies, meanwhile, remain important investors in key producing areas, like Brazil's pre-salt and Venezuela's Orinoco Belt, where any production recovery will require significant Chinese investment; and Peru's prolific natural gas fields.