The Guyana government has worked to transform the maritime sector to ensure it is prepared to operate in a modern economy. To this end, Public Works Minister, Bishop Juan Edghill, said multi-million-dollar investments have been made to monitor the unprecedented increase in offshore activity.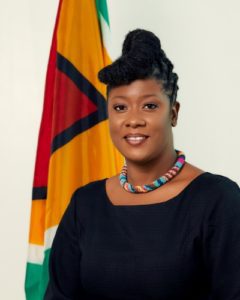 His comment in this regard was in response to a call by Opposition Member of Parliament, Amanza Walton-Desir for Guyana to start working towards Marine Spatial Planning.
Marine Spatial Planning (MSP) refers to the rational organisation of the use of marine space and the interactions between its uses, to balance demands for development with the need to protect marine ecosystems.
Edghill noted that this is already taking place, with efforts geared at creating a National Maritime Strategy aligned with the Low Carbon Development Strategy (LCDS) and Guyana's overall development objectives.
Meanwhile, Edghill said other key steps are being taken.
Guyana to beef up port security as oil bounty drives up marine traffic | OilNOW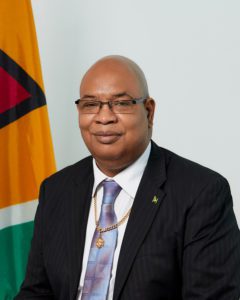 He explained that since 2020, the Guyana government has invested heavily into the updating of navigational charts to facilitate the rapid progress being made in port development. While port infrastructure is mainly privately driven, Edghill said the Government has rendered tremendous support, having recognised the importance in ensuring that ports are resilient.
Concomitantly, he said the Maritime Administration Department (MARAD) and other regulatory agencies are currently processing several applications for the construction of port facilities. He said this is not an overnight process, but one that calls for thorough research and planning.
In preparation for the increase in marine traffic, he said GY$787 million has been spent thus far to remove the three wrecks at the mouth of the Demerara River. Dredging of the Main Access Channel is ongoing.
The Demerara Channel is not the only area being dredged. Minister Edghill said dredging activities are currently ongoing in the Waini access channel, which has not been dredged since the early 1980s.
In anticipation of increased marine traffic and the need for additional Marine Officers, he said MARAD had, since August 2020, certified and appointed nine new pilots to navigate ships in the Georgetown Pilotage District.
Dredging of Guyana's main river port for creation of two-way channel to begin soon, official says | OilNOW
Additionally, five new inspectors of shipping were appointed to inspect and certify vessels operating in Guyana. He said too that the department is currently finalising plans to train scores of young men and women as cadets for service as ships' officers, pilots, inspectors, surveyors, marine communications officers, etc.
To safeguard national infrastructure, the official also disclosed that MARAD's pilots are now required to be on all seagoing vessels transiting the retractor span of the Demerara Harbour Bridge. To accompany this influx in the demand for pilotage services, he said a total of GY$530 million was expended towards the acquisition of a new pilot boat – ML ABDULLAH.
This is the first new vessel of such nature to be acquired since the early 1980s and is expected to be delivered within the first quarter of 2023. The official said this is no doubt, a remarkable achievement by the administration, and a demonstration of its commitment to the development of the maritime sector in the face of the steady growth of marine traffic.