A battery of international lawyers with key support from Sir Shridath Ramphal presented Guyana's case to the International Court of Justice (ICJ) on Tuesday to show why that august body has jurisdiction to hear the case over the border controversy with Venezuela.
On March 29, 2018, Guyana filed in the Registry of the Court an application instituting proceedings against Venezuela with regard to the controversy concerning "the legal validity and binding effect of the Award Regarding the Boundary between the Colony of British Guiana  and  the  United States of Venezuela, of October 3, 1899.
Venezuela has maintained that the ICJ does not have jurisdiction to hear the case, insisting that it and Guyana should settle the matter bilaterally.
The ICJ determined that it had to resolve first of all the question of its jurisdiction, and that this question should accordingly be separately determined before any proceedings on the merits of the case.
Co-Agent of Guyana, Sir Shridath Ramphal, in his submission to the court emphasised the 'singular importance' of the case to the people of Guyana whose collective patrimony, he said, is at the very centre of this hearing and who are united in defence of their sovereignty and the territorial integrity of their homeland.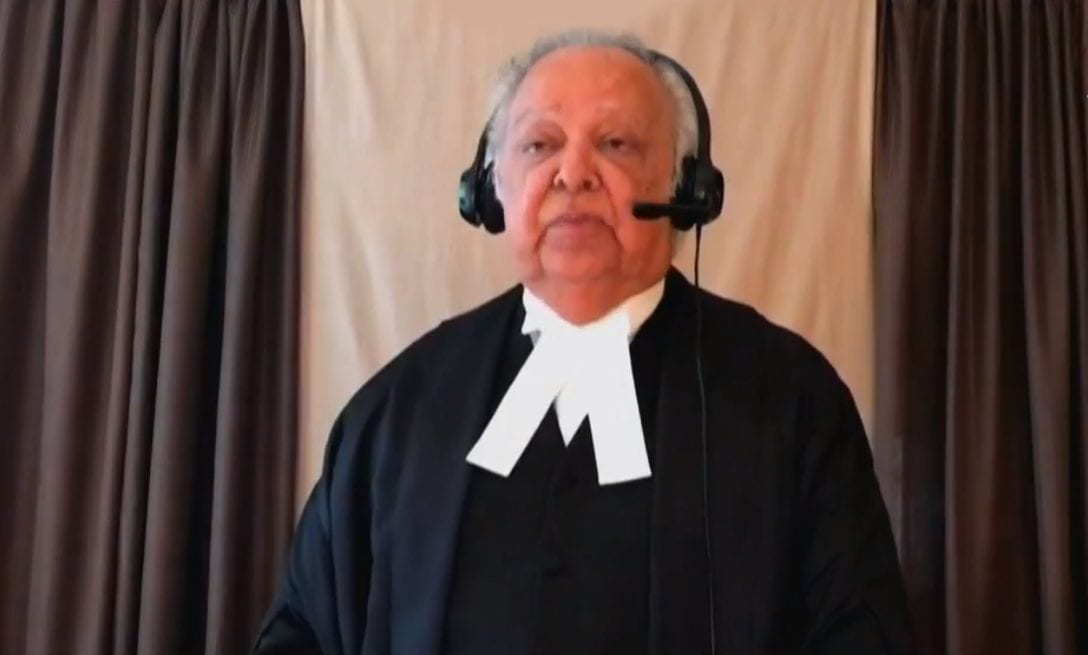 In providing the historical context for the controversy, Sir Shridath reminded that on October 3, 1899, the land boundaries of Guyana had been affirmed and definitively settled, in Paris, by the Award of an international tribunal. "One hundred and twenty years have passed since international law spoke," he stated. Venezuela had also accepted and respected the Award since that time up until 1962 when it began to claim that the Award had no legal effect.
"In a word, we are here because contrary to international law and to the binding Award of 1899, the Bolivarian Republic of Venezuela, our neighbour to the west, has cultivated a nationalist passion to disavow that day in Paris and lay a claim to almost three quarters of Guyana," Sir Shridath stated.
He said Guyana's case to the ICJ is based on the text of the 1966 Geneva Agreement which clearly establishes the mechanism for arriving at the ICJ as a final step to settle the controversy.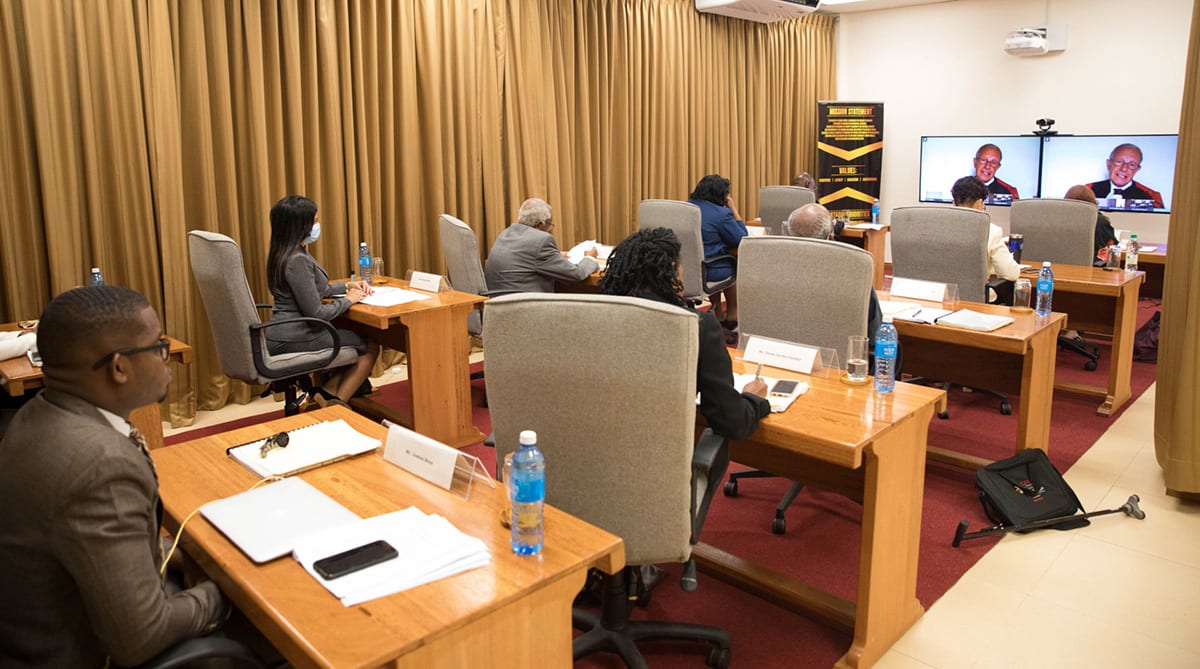 Cogent arguments on the validity of the 1899 Award and the mechanism established by the 1966 Geneva Agreement to approach the ICJ were made by the legal team representing Guyana which, in addition to  Sir Shridath, included; Canadian Professor Payam Akhavan; experienced International Arbitrator; Paul Reichler; British–French Attorney, Phillipe Sands, and French expert on international law, Allain Pellet.
Guyana's Foreign Secretary and Agent, Carl Greenidge has said the legal team representing the country will be answering questions posed by the ICJ on Monday, at which time they will try to ascertain when a decision is likely to be made by the court on the matter of jurisdiction.