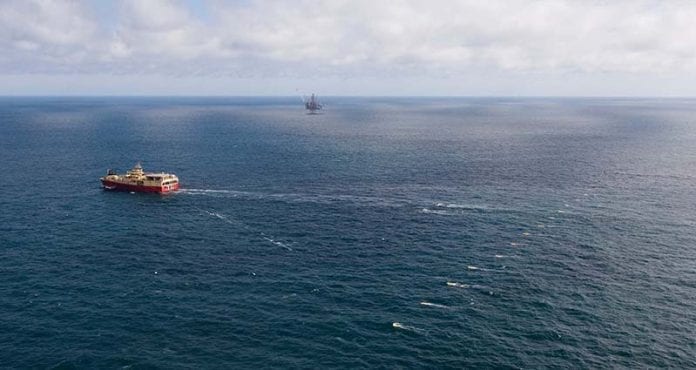 Guyana could soon have its first open bid round for oil blocks by Q1 2020 the Director of the Department of Energy (DoE), Dr. Mark Bynoe, told reporters on Monday.
An overhaul of the 1986 Petroleum Exploration and Production Act, which the legal framework for the country's oil and gas industry is based on, is currently underway and following its completion the new bid round is expected to commence.
"It is the expectation that once these are completed, the Department of Energy would be in a position to engage in another licensing round currently scheduled for the first quarter of 2020…this is likely to be a bid round," he stated.
Guyana's Minister of Natural Resources, Raphael Trotman, had told OilNOW in a previous interview that the decision to retain a system of direct negotiations with companies or move towards a bidding system for the issuance of Exploration and Production (E&P) licenses will be determined by national interest.
The issuance of E&P licenses in Guyana has so far been based on a grant system, whereby the Guyana government would issue a license to the company or joint venture that shows the highest interest and ability to carry out exploration and production activities, in keeping with the country's laws, through direct negotiations.
In a bidding system, each company or joint venture offers a bid to gain the rights for the petroleum exploration license. The company with the highest bid is usually granted the license.
Multi-Client Survey
Dr. Bynoe said the DoE is also looking to facilitate a survey campaign for oil blocks which it will make available to explorers.
"We are also aiming to conduct a multi-client seismic survey for data packages to encourage greater interest in the shallow continental shelf. This survey will be tendered, as have all other recruitment that the DoE has been engaged in," he said.
So far, the ExxonMobil-led consortium has made 12 discoveries in the Stabroek Block offshore the South American country, amounting to more than 5 billion barrels of oil equivalent. Three other companies are expected to conduct drill campaigns this year in other blocks offshore.
Guyana will begin producing oil by 2020 at an initial peak rate of 120,000 bpd. This is expected to ramp-up to more than 750,000 bpd from multiple developments in the Stabroek Block, by 2025.