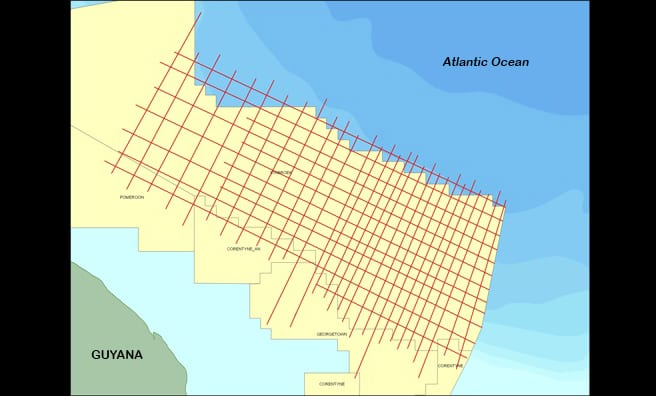 Guyana's decision to retain a system of direct negotiations with companies or move towards a bidding system for the issuance of Exploration and Production (E&P) licenses will be determined by national interest.
So says the country's Minister of Natural Resources, Raphael Trotman, who told OilNOW in a recent interview that this decision will depend, in large part, on the advice government receives on the matter. "Well it depends on the advice we receive. Some countries have favoured direct, and some countries have favoured open blocks. We have had a situation in Guyana where our investors have been scared off…threatened sometimes," Mr. Trotman said.
He alluded to a situation in which a mining company operating in Guyana received a letter at its Toronto office indicating that it was mining in illegal territory.  It was reported in 2015 that Venezuela, which is making claims to large swaths of Guyana's territory, warned the mining company that it was operating illegally.  In the letter, the mining company was told that it was infringing on the "territorial sovereignty of Venezuela" and committing unlawful actions which could have legal consequences.
The Guyana-Venezuela territorial issue may be headed for a settlement at the International Court of Justice. This has been a key reason put forward by the Guyana government for proceeding with caution on matters related to disclosing detailed information on petroleum contracts, and now, according to Mr. Trotman, in determining the system to be used for issuing E&P license.
"Everything has to be done within the context of national interest and national security. And so whether we go openly and publicly with international bids, or whether we have quiet and private discussions, will be determined by the national interest," he stated.
The issuance of E&P licenses in Guyana has so far been based on a grant system, whereby the Guyana government would issue a license to the company or joint venture that shows the highest interest and ability to carry out exploration and production activities, in keeping the country's laws, through direct negotiations.
In a bidding system, each company or joint venture offers a bid to gain the rights for the petroleum exploration license. The company with the highest bid is usually granted the license.