Guyana's National Oil Spill Contingency Plan has benefited from the input of several notable international organizations and following a series of reviews, the document will be open for public consultations in the South American country.
Director General (ag) of the Civil Defence Commission (CDC) Lieutenant Colonel Kester Craig said the development of the draft locally has in no way excluded the input and involvement of international experts.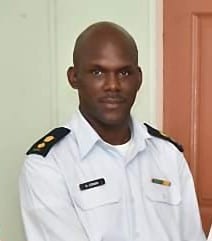 "At this juncture, it is important to note that Guyana's National Oil Spill Contingency Plan has been developed in draft locally, drawing on material available regionally and internationally, and in keeping with the International Maritime Organization Guidelines. Our local capacity in this regard, in no way distances us from, nor negates the involvement of international experts," he told those gathered at the opening of an Incident Command Systems (ICS) and Oil Spill Response training programme last week.
Colonel Craig highlighted the agencies that were involved in the development of the Contingency Plan which, he said, is still being reviewed and streamlined.
"The First Draft of the National Oil Spill Contingency Plan benefited from expert support and guidance through the United States Department of State-Led Energy Governance and Capacity Initiative (EGCI) and the United Stated Coast Guard. It was also reviewed by the International Maritime Organisation, in February, 2018 and what was presented thus far, was said to be commendable," he pointed out.
The Guyanese public will also have an opportunity to scrutinize the document and share their input before it is presented to Cabinet for final approval.
"A second review is ongoing, and public consultations are to be scheduled, following which, the Plan is to be further amended given the anticipated input of international experts. It will then be reviewed, tested and adjusted to ensure that it addresses fully all the possible exigencies and concerns before being presented to Cabinet for final approval and adoption," the Acting CDC Director General stated.
RELATED: Large oil spill "statistically unlikely" but preparation is key – Exxon Country Manager