Guyana's oil production ramp-up in the period 2021-2025 is unprecedented, and so steep that it exceeds the combined estimated growth of the next three countries combined, according to chief executive officer at Hess Corporation, John Hess.
"Guyana production through 2025 is set to exceed estimated growth from Mozambique, Iraq and Brazil combined," Hess said during the 50th Annual Scotia Howard Weil Energy Conference held recently.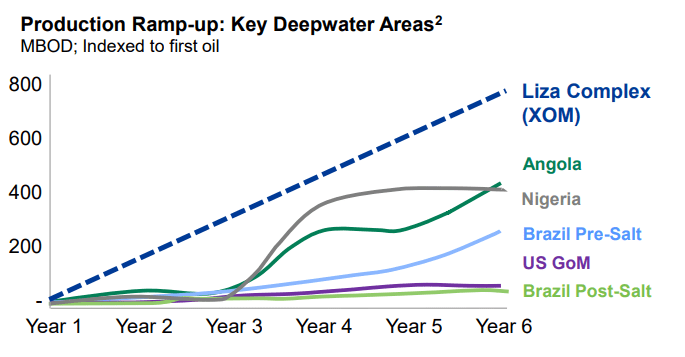 He presented a chart which shows the compounded annual growth rate of the countries which will see increased oil production during this period. Also included in this list are Saudi Arabia, the United States (Gulf of Mexico), and the United Arab Emirates.
Hess also showed that the production ramp-up in a six-year period is not only unprecedented in the period 2021-2025, but also the best in the industry when compared to other steep production ramp-ups occurring from first oil.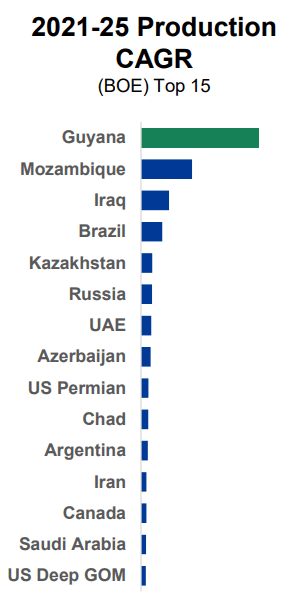 Of deepwater production ramp-ups occurring at Angola, Nigeria, Brazil's Pre-Salt region, the United States Gulf of Mexico, and Brazil's Post-Salt area, none were as steep as Guyana's is projected to be, Hess demonstrated using Wood Mackenzie data.
"Guyana is truly a transformational opportunity for Hess, and one of the best investments in the industry," Hess said. "The production growth ramp for the Liza Stabroek complex is the best in the industry and will create tremendous value for Hess shareholders for many years to come."
For the 2021-2025 period, three projects were projected to come onstream. The Liza Phase Two project already started in February. Payara, and Yellowtail (to be approved), are expected to achieve first oil in 2024 and 2025 respectively. These three projects add a combined total of 690,000 barrels of oil per day in nameplate capacity.
They will take production offshore Guyana to 810,000 barrels per day, or more, once ExxonMobil's optimization work at the Liza Phase One project is successful.
Hess has a 30% stake in the Stabroek block.