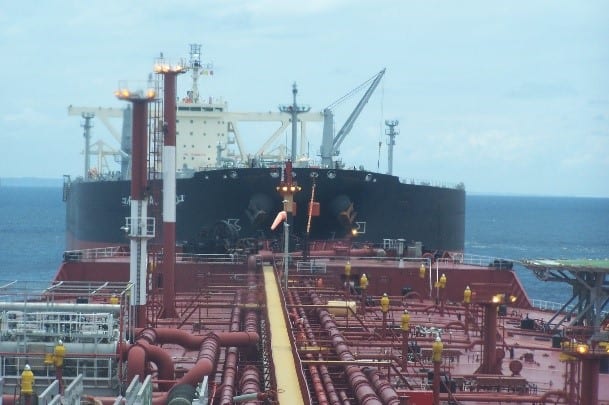 Guyana's Crude Lifting Agreement is expected to be completed over the coming week. The agreement, which came out of a model designed by the Association of International Petroleum Negotiators (AIPN) in 2001, speaks to the specific lifts that the four stakeholders (Government, Hess, ExxonMobil and CNOOC) are entitled to.
At a news conference on Wednesday at the National Communications Network Studio in Georgetown, Director of the Department of Energy, Dr. Mark Bynoe, said with first oil potentially set for December, the first crude lift will be expected one month after. First entitlement, he noted, will go to US oil major ExxonMobil, operator at the Stabroek Block. Guyana's turn to lift its share of crude is expected around February/March 2020.
"There is a reason for this. ExxonMobil is not only a lifter, they are not only the operator, but they also have refineries. My understanding is the first lift often comes with a fair amount of impurities. Impurities in your crude can affect the price that you get for that crude which will not only impact that batch but it could impact subsequent batches", he added.
In other words, he said, it makes economic sense for this to be done, especially since Exxon has the necessary capabilities to preserve the integrity of the crude.
Regarding the mechanisms in place to efficiently lift the crude, Dr. Bynoe said this will be covered extensively in the crude lifting agreement.
"In terms of the facilities, the technology, and how the sample will be ultimately stored on the FPSO, it is the Government's desire to pursue a third party verifier on the FPSO to be able to preserve the integrity of the system and also to reduce potential value leakage," he said.
"Guyana's crude is expected to be sold FOB (Free on Board). This means that the crude is sold to the buyer at the point of the FPSO with the buyer being responsible for the shipping, insurance, etc. The Government through a marketing agent is projected to sell its share of exported crude on a fee for barrel basis," he stated.
Dr. Bynoe also gave the assurance that the best industry standards will be applied to the agreement.
"It is an industry standard template that is being used based on the Association of International Petroleum Negotiators Crude Lifting Agreement. It is being applied and customized to take the Guyanese context into consideration. The crude lifting agreement sets up inter alia a mechanism for allocating the schedule of cargo lifting based on volume entitlement which is calculated taking into account the cost recovery rules of the petroleum agreement," he stated.
Oil production is set to get underway in December at the Liza Phase 1 Development at a peak rate of 120,000 barrels per day.