Since achieving first oil on December 20, 2019, Guyana has maintained an industry-leading pace of development and production, much to the credit of its partnership with seasoned oil majors. But even amid such successes, it must still hasten to improve its governance framework for the sector, says Director of Energy Practice at Americas Market Intelligence (AMI), Arthur Deakin.
In an interview with OilNOW, Deakin said one cannot stress enough how critical it is for Guyana to have the fundamentals for good governance in place. These essential elements for a well-run sector include strengthened institutions for revenue management and oil production monitoring. It also includes greater accountability and transparency on the part of the State and the implementation of safeguards for environmental protection.
Good governance, the best play for Guyana | OilNOW
Deakin said, "In assessing Guyana on its third anniversary as an oil producer, I think the country has done well, but not excellent."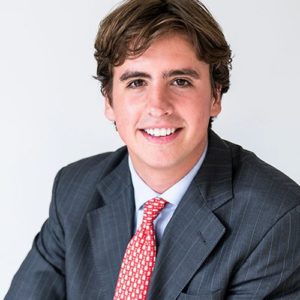 This perspective is premised on the unprecedented pace of production and other project efficiencies, barring the operational challenges, which resulted in a year of flaring.
He said too that the government has also done well to establish a business framework that incentivises investment across various sectors. Deakin said it is clear the government is giving attention to diversification, which is touted as a key defence against the resource curse.
"While all of that is good, Guyana still has to tighten up on its legislative and regulatory might. The Local Content Legislation for example still has some unclear provisions that need work. Government will also need to refresh some of the targets in such a way that certain categories of work are made more specific. If not, it can lead to loopholes for abuse and provide companies with the ability for noncompliance. So the more specific the law can be, the better," Deakin said.
Guyana urged to approach accelerated spending of oil money with caution, gov't says it is ready | OilNOW
The analyst also expressed concern about the various oversight committees such as the Board of Directors and the Investment Committee for the Natural Resource Fund whose members are all appointed by the President.
"There needs to be more separation of powers in the oil and gas sector. It is still too centralized in the Office of the President. I think this is problematic in the sense that there is not enough room for independence from oversight committees when their appointment is controlled by the executive. I think there are too many candidates appointed by the party in power," Deakin expressed.
He also called for there to be greater transparency on how the oil money is being spent. While the revenues are transferred from the Natural Resource Fund (NRF) account to support budgetary needs, Deakin said citizens need to know which specific projects the money is going towards so that the authorities can be held accountable for any potential mismanagement.
Once authorities commit to improving its operational efficiency and transparency, Deakin expressed confidence that the country would realize its goal of shared prosperity.