Stacked against each other, international investors will tell you that they favour Guyana's oil prospects over Suriname's, and even those of legacy producer, Trinidad and Tobago, says energy analyst, Arthur Deakin.
The Director for Americas Market Intelligence (AMI) Energy Practice made this statement as part of a comprehensive case he presented during a virtual seminar recently hosted by the Institute of Commonwealth Studies.
The event considered, among other key subjects, the comparative cases of Trinidad and Tobago, Suriname and Guyana, and the choices and limitations confronting these nations in fulfilling their public commitment to green transitions.
Deakin was specifically asked to address the outlook of the international private sector when considering the Caribbean Community (CARICOM) trio. The analyst categorically stated that Guyana is the top choice for investors for several reasons.
Looking at Trinidad and Tobago, he said the primary concerns for international actors are rooted in the nation's declining production, sufficiency of replacement reserves to boost the petrochemical and manufacturing industries and the overall mortality of its productive cycle.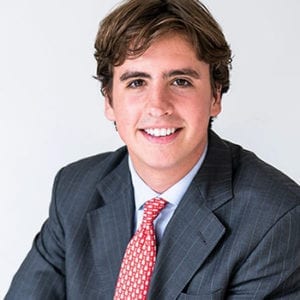 "All the signs indicate that Trinidad's decline is going to continue because new exploration activities are focused on smaller pools of gas and using existing infrastructure that's already developed offshore Trinidad. The fields are quite mature. So, it doesn't look like there's going to be any major findings in the near future," Deakin pointed out.
He said most of Trinidad's expectations for sustainability rests with the Calypso field, a conventional gas development slated to start commercial production in 2028. It is operated by BHP and partners.
He added that Trinidad is also hedging its bets on partnerships with Venezuela. The downside here, he noted, is that such a move is dependent on the U.S lifting sanctions on the Spanish-speaking nation in exchange for free and fair elections there. In his eyes, it does not seem as though it will happen.
Even with commitments to renewables, he said Trinidad and Tobago is seeing lacklustre interest since the cost of electricity is heavily subsidised by the government. In light of this, Deakin made the case that there is no economic pull factor for switching, save and except for the climate goals companies would have to meet by 2050.
In the meantime, he said the more than 30 significant discoveries in Guyana's Stabroek Block continue to take more of the attention away from its CARICOM sister. Deakin commended the Guyana government for putting strategies in place to ensure unprecedented growth in the years to come, as well as setting a conducive environment that attracts further investment in other sectors.
For Suriname, he said the Dutch speaking nation is about five years behind Guyana and one third of the scale, if that much. He said the concerns for investors really stem from the lack of a final investment decision (FID) on Block 58, the nation's most advanced offshore concession.
He said the FID keeps getting postponed by TotalEnergies, the Block operator.
"First, the decision was going to come out in 2021, then it was postponed to 2022 and now it is 2023. The operator says it is waiting on more data and wants to do more seismic surveys to know what is actually in those blocks," explained Deakin.
He said however that AMI's sources on the ground related that TotalEnergies is not entirely sure how this block even fits into their long-term vision for its energy transition strategy. Without this FID, Deakin said all other investments would be delayed and therefore cast a worrying shadow on the exploratory future and interest therein for Suriname.
In the meantime, he said Guyana continues to climb the global totem pole with its high-quality, low-cost oil. He said there is no argument that Guyana is the preferred choice among the three.