When it comes to answering the question of a final investment decision on the TotalEnergies-operated Block 58, Suriname's wait has been long.
And the country will have to wait at least a few months more, until 2023, for the decision.
This evident diffidence, according to Americas Market Intelligence (AMI) analyst, Arthur Deakin, reflects Total's "hesitancy" to fully commit to the country. His opinion was expressed in a recent OilNOW column.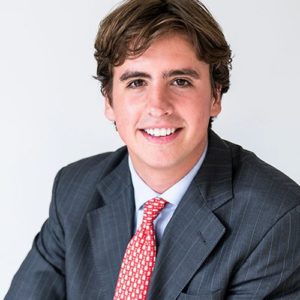 Deakin wrote that Suriname's more stringent fiscal terms regarding its oil profit-sharing agreement – compared to its neighbours like Guyana – have contributed to this uncertain outlook. This is also coupled with its "multi-year double-digit inflation, debt defaults and political patronage," he added.
TotalEnergies' Managing Director, Philippe Blanchard, when asked to give a more precise date, told OilNOW that the company is awaiting the results of the other wells.
"We do not know what the future would be. We are in [the] exploration and appraisal [phase] with some risky wells. So, we are waiting," Blanchard said.
Could Block 58 become the next Stabroek? | OilNOW
"In the past, we have had bad news – two bad wells when we were expecting good results. So, it would be very difficult to say now," he added. This was in July.
Suriname's Head of State, Chandrikapersad Santokhi, in June 2021, had said an FID was expected in 2022 with first oil targeted for 2025. This is highly unlikely as well.
The latest news on the FID emerged from TotalEnergies' Chief Executive, Patrick Pouyanne.
In an Upstream Online report dated October 6, Pouyanne attributed the delays to a "lack of confidence in understanding the reservoirs discovered to date, driven by a mismatch between what seismic data shows and the results of the delineation wells."
With the progression of its neighbour Guyana's oil and gas sector, Suriname anxiously awaits the FID so that it can begin to reap the benefits of its offshore hydrocarbon resources.
It is coming on three years since the first discovery was made in Block 58 at Maka Central-1; with five discoveries to date.
In Guyana, ExxonMobil had moved to FID just two years after its first discovery at Liza 1, and oil production closely followed two years after that, with start-up in December 2019.