"It's probably the best package we have ever seen in Trinidad."
Those were the comments from the Chief Executive Officer (CEO) and President of Trinidad's Touchstone Exploration, Paul Baay as he signalled the company's interest in grabbing up at least three blocks in the Twin Island Republic's current onshore and nearshore bid round.
T&T opens bid round; one nearshore, 10 onshore blocks up for grabs | OilNOW
According to T&T's Energy Chamber, Baay shared that Touchstone was "excited" by the onshore prospects up for the taking.
"With the success we got at Coho and Cascadura and at Royston, there is no question we have got lots of interest from our side in some of those blocks. We are for sure. The parcels came out a little different from what we thought they would be, that is one thing that has changed a little bit, but we will be definitely looking at quite frankly two or three of them for sure," he explained.
Touchstone's Cascadura gas project gets greenlight | OilNOW
This bid round contains eleven blocks, namely Aripero, Buenos Ayres, Charuma, Cipero, Cory D, Cory F, Guayaguayare, Southwest Peninsula Onshore, St. Mary's and Tulsa, located in the Central to Southern onshore acreage of Trinidad and Southwest Peninsula Offshore, located off the southern coast of Trinidad.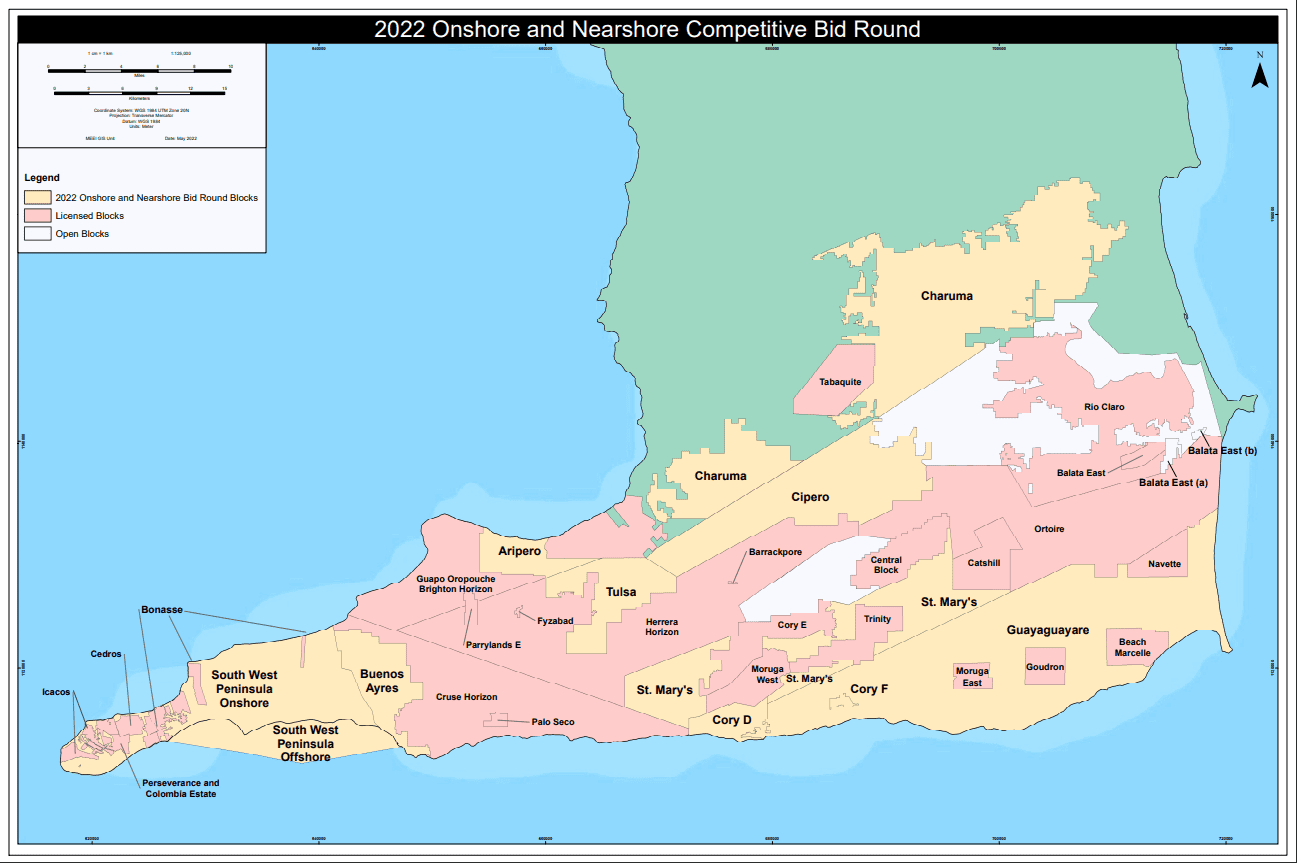 The bid round closes on January 9, 2023.  And it is seen as major for Trinidad as it has been struggling to increase oil and gas production for years. With the energy crisis still going strong, T&T would need to hit pay at new prospects to get back in the game.
Touchstone is a Canada-based company with significant onshore assets in Trinidad.
The company has historically been an oil producer but recently made several onshore gas discoveries. The first of its onshore gas discoveries, Coho, came onstream earlier this month.
This was the first onshore natural gas project to come on stream in Trinidad in over twenty years.