Guyana's Petroleum Management Programme has been restored one week after hackers vandalised the website. The malicious attack left the pages littered with graphics claiming 'EL ESEQUIBO ES VENEZUELA', a statement promoting Venezuela's position on the border controversy, and maps drawing the Essequibo region as part of Venezuela.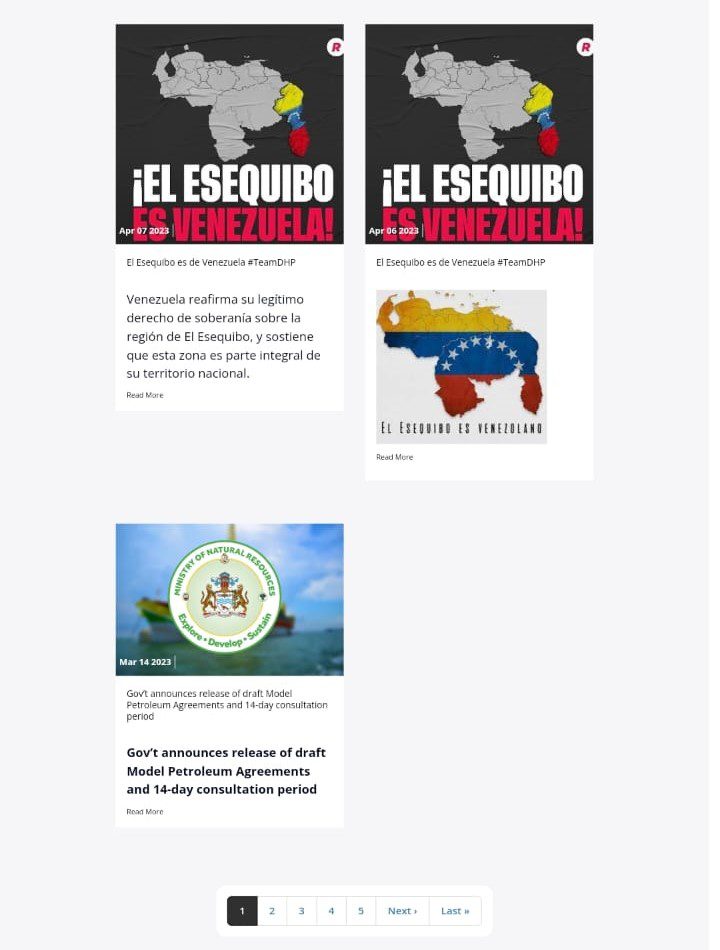 According to Guyanese publication, Demerara Waves, Minister of Natural Resources Vickram Bharrat confirmed that the site (petroleum.gov.gy) was hacked and said the incident was being addressed by the National Data Management Authority (NDMA).
The website is used by the Guyana government to share information on the development of the oil and gas industry, including procurement, oil production, offshore blocks and local content. The site is also the point of access for information on Guyana's ongoing offshore licensing round – the first of its kind for the new oil producer.
Venezuela's clamouring for large swathes of Guyana's territory, including offshore, ramped up as ExxonMobil started to rack up discoveries offshore Guyana.  
A timeline of Exxon's oil development projects in Guyana | OilNOW
One day before the April 7 hacking, the International Court of Justice (ICJ) struck down a preliminary objection raised by Venezuela against the admissibility of Guyana's case before the Court, concerning the Arbitral Award of 3 October 1899. The 14-1 decision led the Court to set a deadline of April 8, 2024 for Venezuela to file a counter Memorial in the ongoing case.
Guyana hopes the conclusion of the case will end Venezuela's overtures for its territory.