A team of Guyanese Engineers, working as Remotely Operated Vehicle (ROV) Pilots / Technicians for Offshore Innovators (Guyana) Inc. (OIG), have successfully supported the installation of their country's first ever subsea field, making first oil possible at ExxonMobil's Liza Destiny FPSO. The world-class team, who had recently cross-trained in Subsea Robotics and Offshore Safety, worked onboard the DOF Subsea Skandi Neptune vessel in support of Saipem's Subsea Tie-Back Campaign.
The OIG Team, who hail from Warapoka Village, East Bank Demerara, East Coast Demerara, and Georgetown, operated the two Forum Perry Slingsby XLX ROV systems successfully installing several subsea production assets including Flowline Jumpers, Steel Tube Flying Leads and Electrical Flying Leads. This achievement represents a major milestone in the transfer of subsea technology to Guyana and paves the way for greater participation in technical roles by Guyanese.
OIG said its subsea personnel development program for Guyana is modelled after the company's successful local content development program implemented in Trinidad over the last decade. This program has stewarded subsea personnel career development from ROV Trainees to ROV Supervisors, Superintendents and Offshore Client Representatives for the major contractors and operators in the region.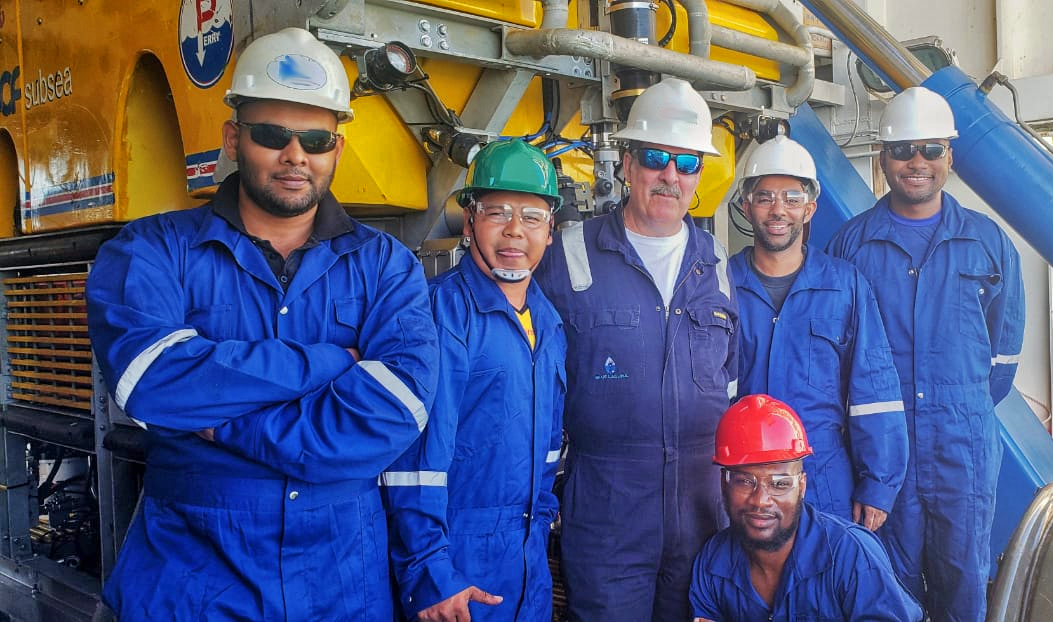 Through the support of Team Trident USA, OIG joint venture partner, the Guyanese personnel were afforded the opportunity to access this successful on-the-job (OJT) training experience offshore. The OJT experience was enhanced by the Offshore Innovators mentorship program where the trainees were paired with Trinidadian Supervisors to help them navigate the competence development and assessment scheme.
OIG said it continues to contribute to the Guyana technology transfer process, having recently supported the execution of the Liza Unity Subsea Tie-Back Survey Campaign, in preparation for Saipem's Phase 2 operations. Internationally, one of OIG's Guyanese engineers have been working in the U.S. Gulf of Mexico supporting DOF Subsea's operations while gaining valuable experience to be applied at home in the future.
"We are excited that our Team of Guyanese ROV personnel have played a vital role in the first subsea development in Guyana. Our commitment to this group of talented engineers has been met with very positive feedback from the industry. We were able to leverage the competence of our existing Subsea Team in the development of their Guyanese counterparts," Dylan Galt, Operations Manager, Offshore Innovators Ltd. said.
He Added, "Our Guyanese and Trinidadian ROV Personnel are in a great position to support the current offshore operations of subsea contractors offshore Guyana, which are facing challenges due to COVID-19 Quarantines and Travel Logistics Issues."